Shortcuts
Since our goal is to help you manage your sales activity in a fast & efficient way, Shortcuts are ideal to help you go to the pages of your account that you consider the most important.
In the left side of your Dashboard you will find the list of all your Shortcuts, and to access the page you have created a shortcut for, you simply need to click on its name from the Shortcuts list.
If you haven't chosen the Dashboard as your home page, you can still you the Shortcuts feature. You will find the list of shortcuts in the Dashboard, which you can access from the menu at the right of "Clients", or in the Shorcuts' icon.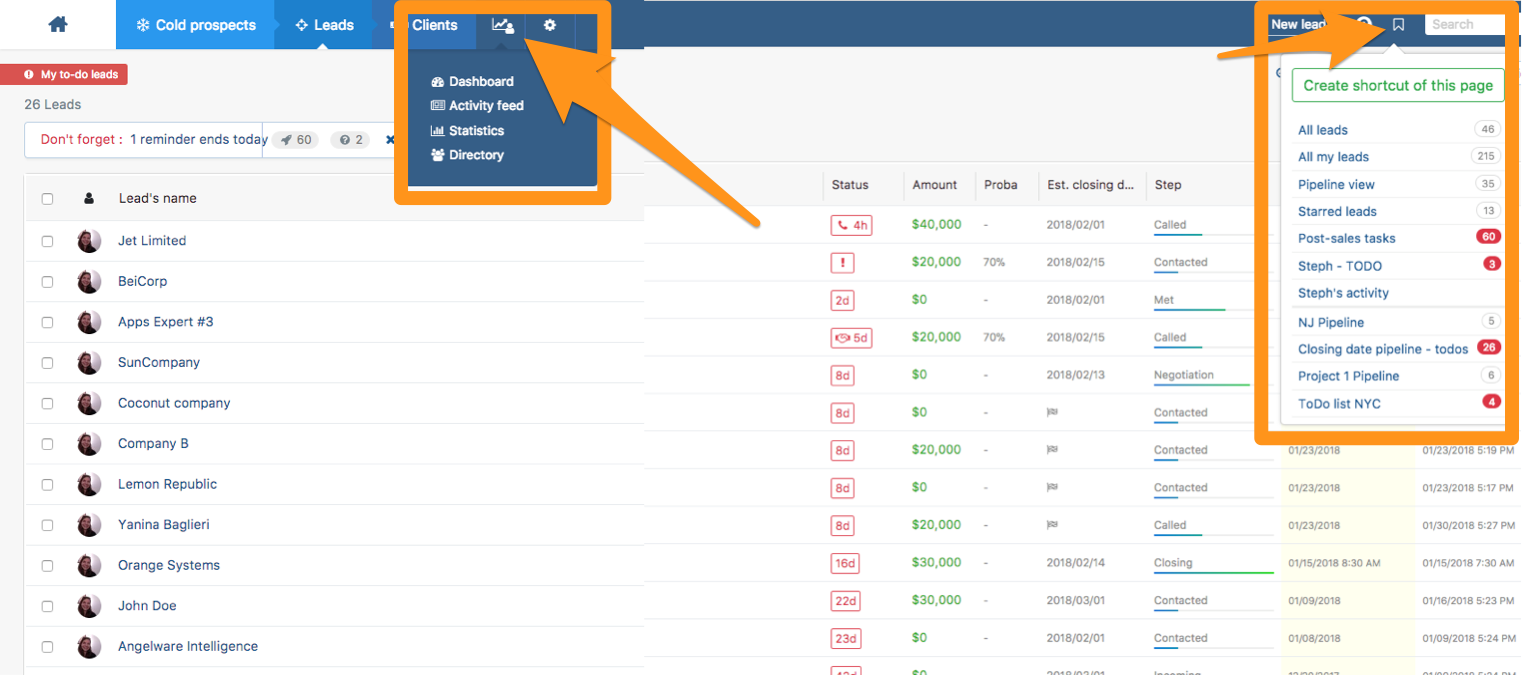 How to set up your Shortcuts list?
Creating a shortcut is as easy as clicking on the Shortcuts icon at the top of every page. When you click on the icon, a window will open for you to set a name to the Shortcut and also for you to define wether you want to create it only for you as a user, for the entire account, or for a specific team if you have the Dream Team Edition.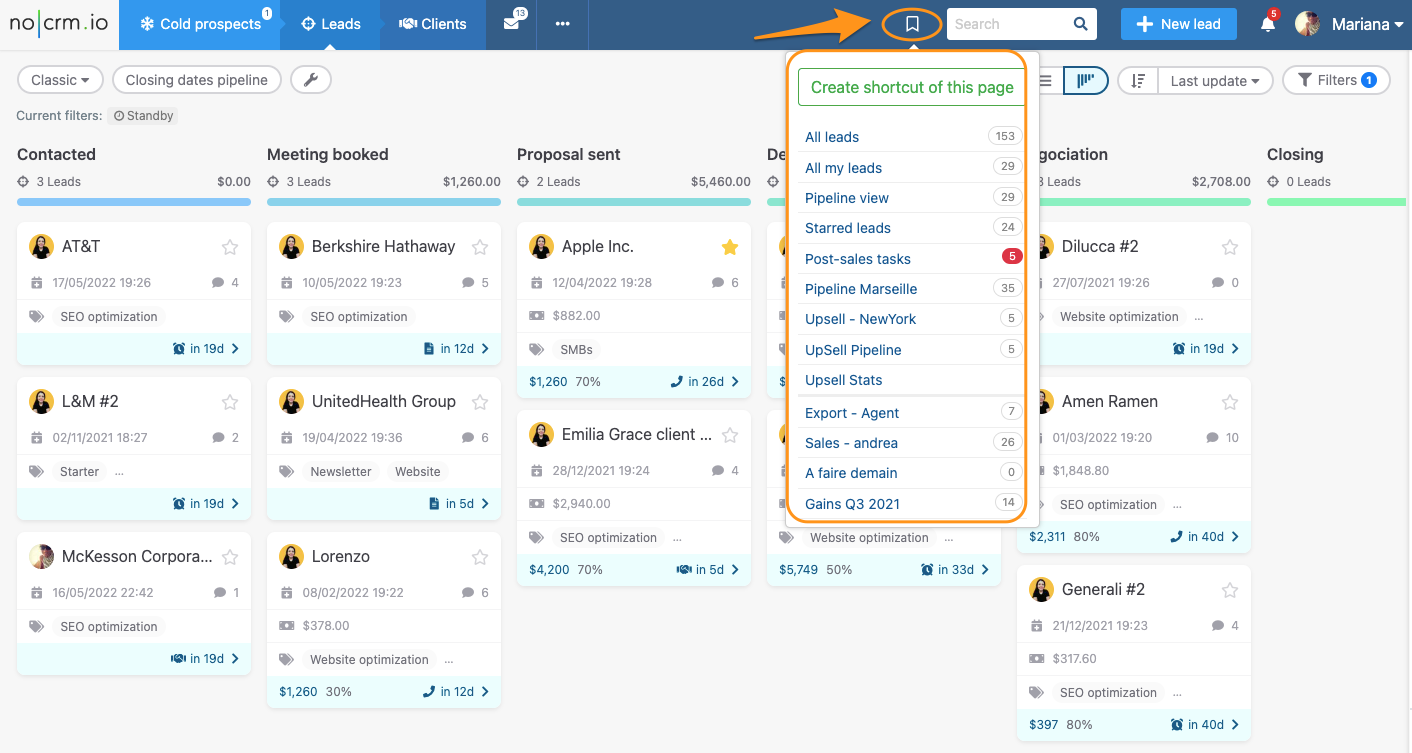 How to manage your Shortcuts list?
It's very easy. When you click on the Shortcuts icon, choose "Shortcuts Administration". You will then be taken to the list of Shortcuts and you will be able to disable those you don't want to show anymore. To disable a Shortcut, go over it with your mouse and click on the "Disable" button that appears at the right.