QR Code Scan-to-Call
Sales reps are known to spend a lot of time on the phone. Well, that's simply because calling is an essential part of their job: not only to qualify leads, but also to follow-up on identified business opportunities.
With no CRM's QR Code Scan to Call feature facilitates the call process: sales reps scan a QR code and can easily make a phone call from their cell phone without having to dial the number manually. No more typing the wrong phone number, no more bending towards your computer screen with your head and opening your eyes wide-open to make sure you're reading the numbers correctly. :)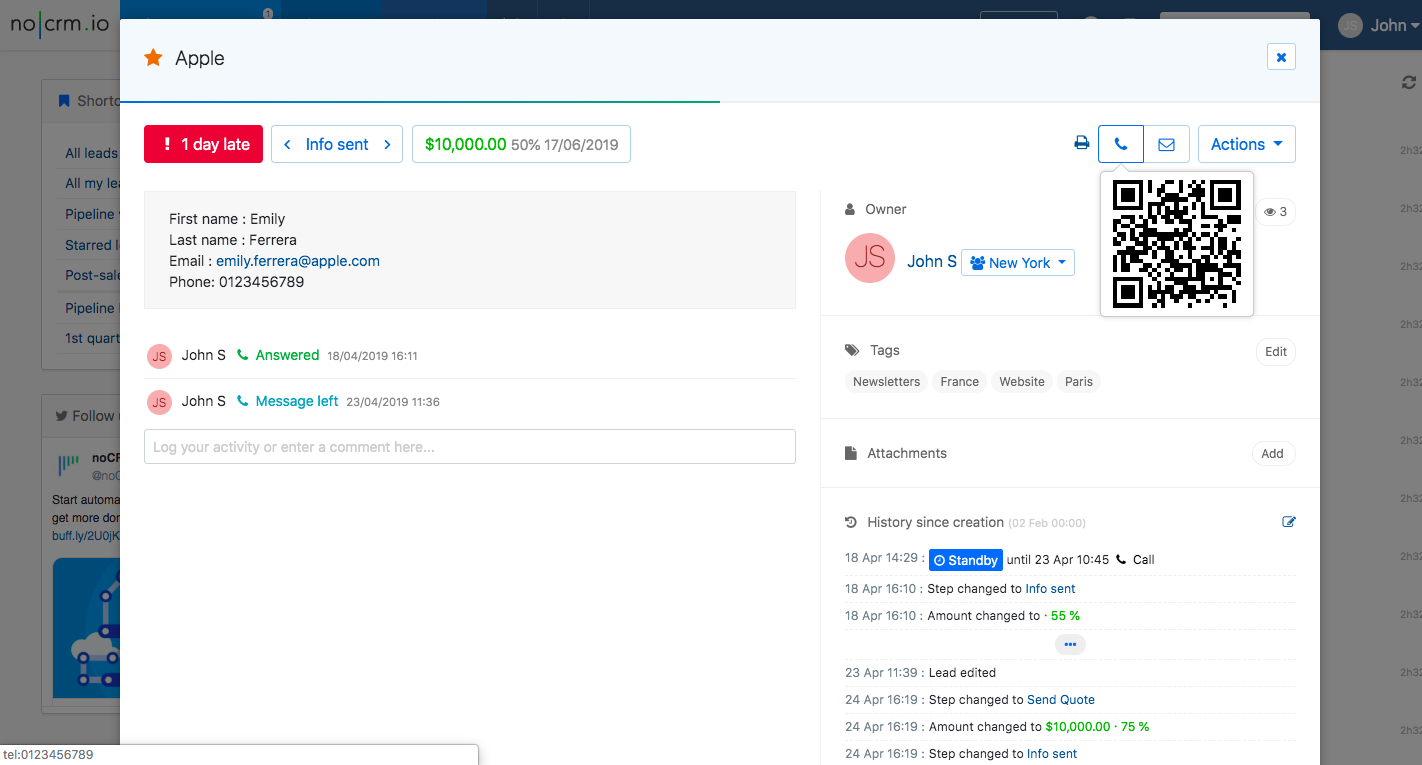 How does it work?
To activate this feature, go to your User Settings, and tick the option 'Display a QR code to easily make a call when I mouseover the call button'.
Once you open a lead or a prospect in the prospecting list, mouseover the telephone icon and a QR code will appear.
Open your iPhone's camera, point it to the QR code, and there it is: the QR code is scanned and your phone suggest to dial the number!
Want to see it live? Watch the video below: