Search for lead information on Google & LinkedIn
You have a company name and a contact, but wish to know more about your lead, like who the contact is and what the company does? Great news! Figuring it out is now only a couple of clicks away.
Open your lead, and launch the searches from the its Actions menu. As easy as that!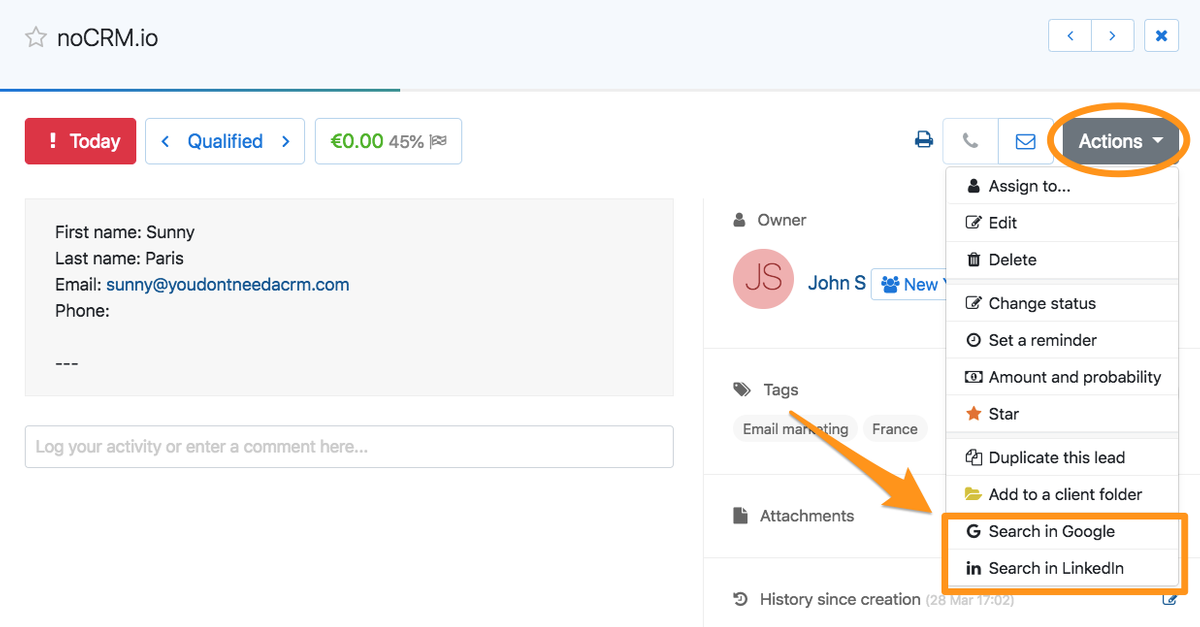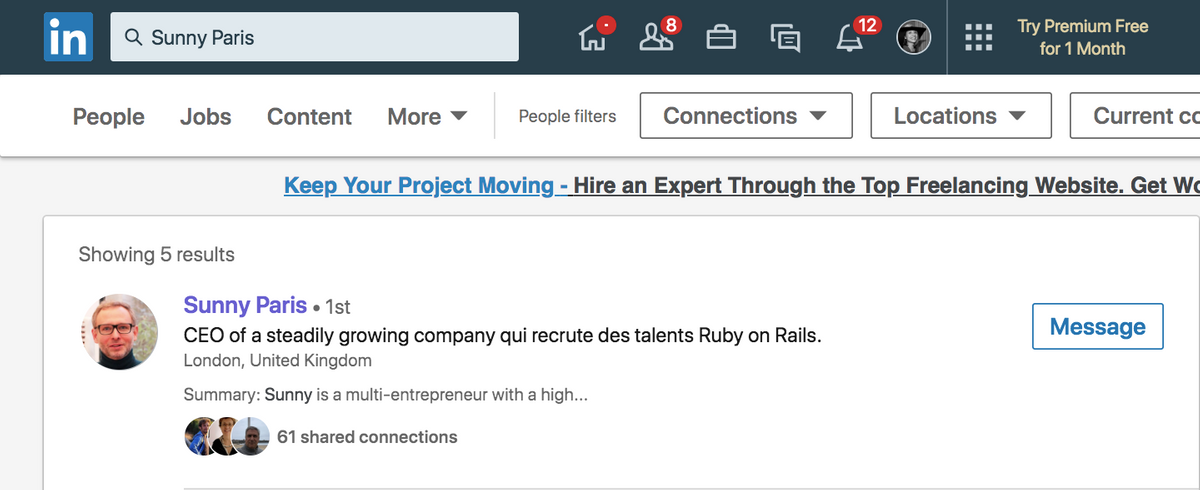 Note: this feature is activated in every account. If you wish to deactivate it, go to your Admin Panel > Account Settings and untick the preference.