Identifying duplicates
Being able to identify duplicates in your lead management software is important. Not only does it help your salespeople to save a lot of time, but it also avoids award and unprofessional calls when several reach out to the same prospect. With no crm.io, you won't have to worry about this anymore since it's pretty efficient at identifying duplicates.
For Start Edition customers, you will be informed of the existence of duplicates when the Lead's name, e-mail or phone number already exists in a lead.
⚠️ The duplicate detection is always based on the existence of LEADS that already exist in the account. We do not identify duplicates across Prospecting Lists, or inside the same Prospecting List
For Expert Edition customers, when defining predefined fields for your leads, you are asked if the type of field chosen should be a key to detect duplicates. You just need to tick that box, the rest will automatically be done by the system.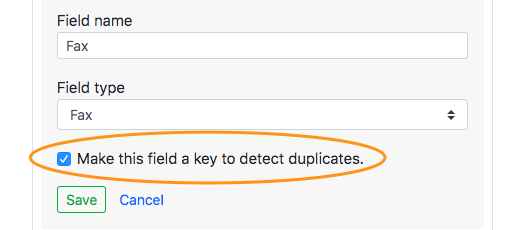 ⚠️ For those whose Account Privacy is set to be "Only Admins can see others items", it's possible to identify duplicates without giving your users access to the leads' content; users will only see the name of the lead that already exists.
The system will inform you of the existence of a duplicate when creating a new lead from a Prospecting Lists, when creating a new lead manually and when there's a new incoming unassigned lead from your company's website.
---
1. For Prospecting Lists:
For Expert Edition Customers, when importing a new Prospecting List you will be alerted if your list contains potential duplicates. 🙌
You can check this video for in-depth details on how this works:
For Start Edition customers, you won't be notified when importing a new Prospecting List, but you will be able to see the existence of a duplicate when you'll click the + button to create a lead.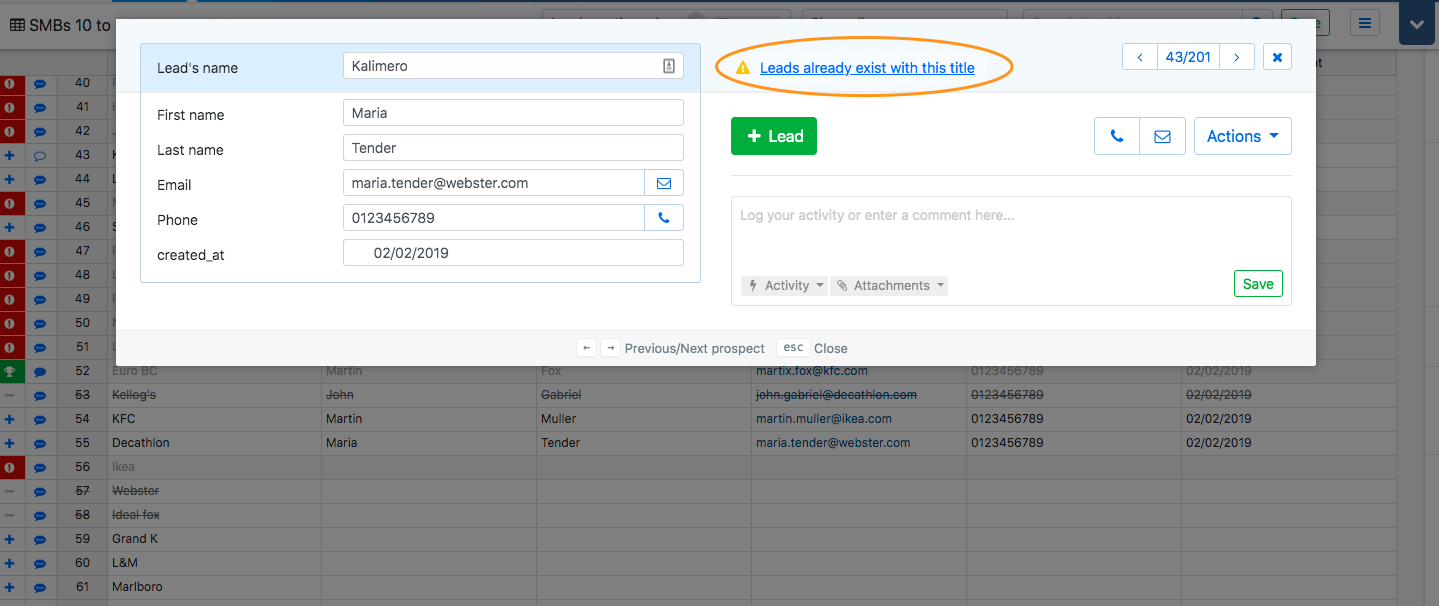 ---
2. For new leads:
whenever you create a new lead manually, if the lead contains the same name, phone number, or any other field you've chosen to be a key to identify new duplicates, you'll be alerted as shown in the image below

whenever a new lead comes into your "unassigned leads", you will be warned if it's a duplicate lead, as shown in the image below