noCRM.io Meets Tilkee
Share your documents, get deals signed, and increase conversions
Last update on May 22

Tilkee is a cloud-based document management and e-signature solution enabling companies to seamlessly boost their operational efficiency.

Upload and organize documents in personalized Tilkee projects
Send and track presentations, proposals or contracts with real-time page-by-page engagement analytics
Close deals faster with document e-signature solution
Start your Tilkee free trial now
Manage leads efficiently and boost your closing rate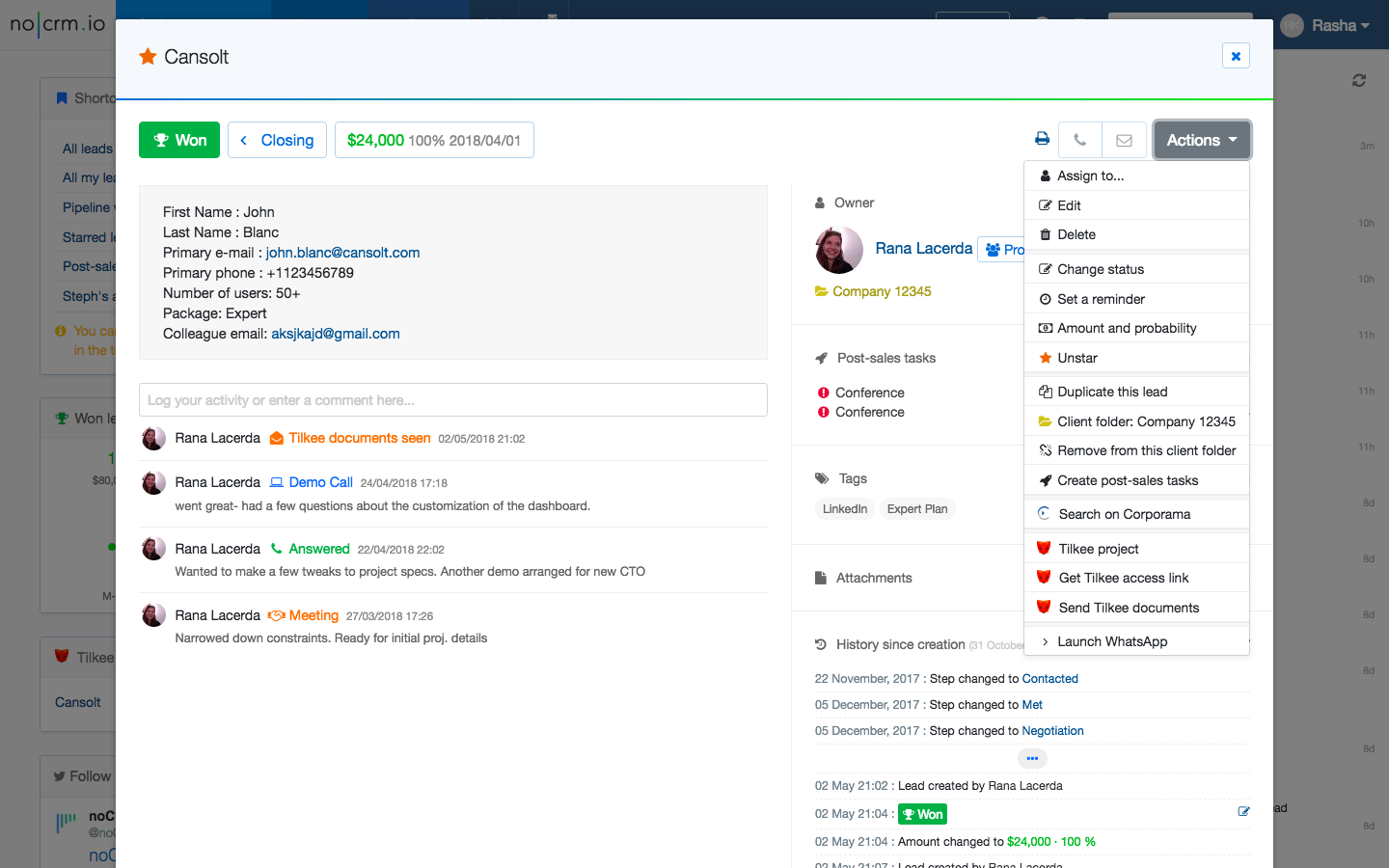 Create new personalised Tilkee projects for your leads
Send sales documents to your leads from

no

CRM.io

Receive real-time notifications on your leads once your documents have been read
Get your contracts e-signed and have your leads automatically marked as won in

no

CRM.io
noCRM.io is an easy lead management tool that focuses on the next action
Quickly create leads from several sources such as LinkedIn, business cards, e-mails, web forms, etc
Distinctively manage cold prospects and hot leads
Organize your sales process and efficiently manage leads from end-to-end
Close more deals even while on the go
Try no CRM.io for free below if you don't have an account yet!


For more information on how to set up your Tilkee integration, visit our dedicated help page.
Tilkee
sales CRM integration
document management
e-signature