Sync your account with your calendar
One of the main purposes of no CRM.io is is to make sure you never miss out on a business opportunity. Having your reminders in the calendar you use on a daily basis is therefore essential.
How? Easy. Simply go to the Tools > Calendar section of your no CRM account and choose the calendar sync. according to the calendar you use.
Note that this sync. needs to be done by every user of the account!
Once you've done this, test the connection by setting a lead to Standby, with a specific date AND time for the reminder.
1. Outlook Calendar
To synchronize no CRM to your Outlook Calendar, you'll to copy the iCal URL, and follow the instructions of the video below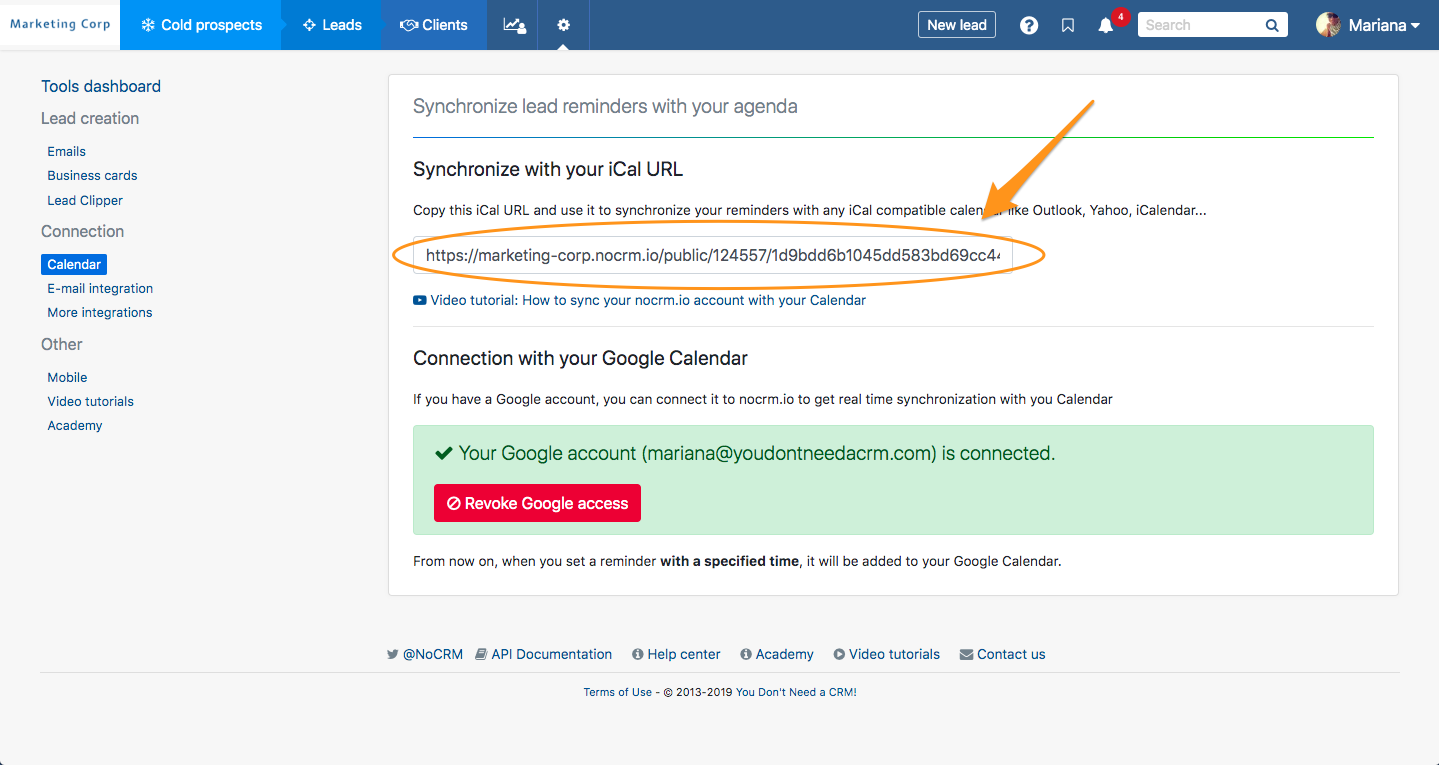 2. Calendar (Mac)
To synchronize no CRM to your Calendar (Mac), simply copy the iCal URL.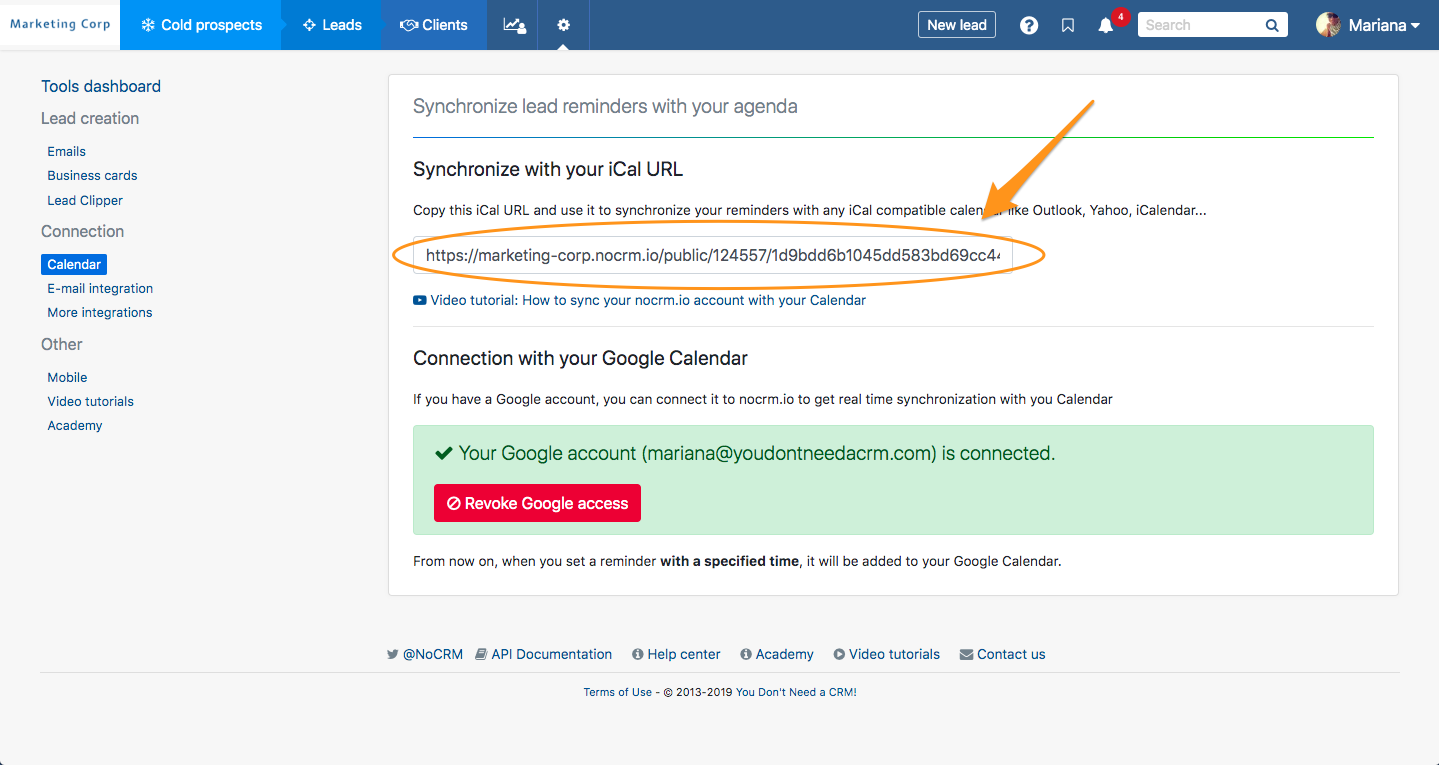 Once copied, open your Calendar and choose 'File' > New Calendar Subscription > Paste the iCal URL (cmd V) and click on Subscribe. That's it!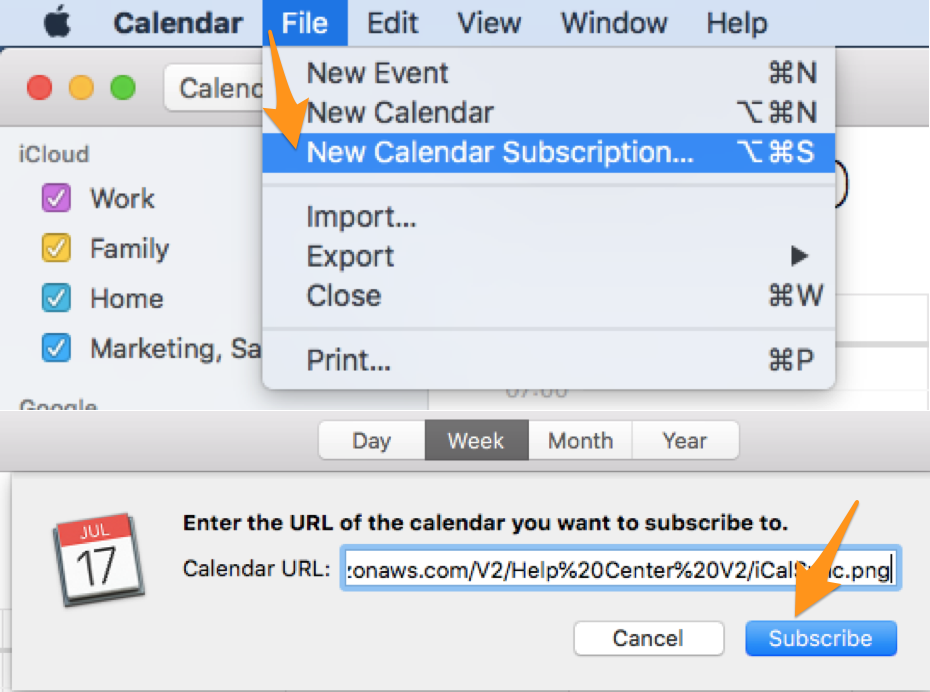 3. Google Calendar
If you have a Gmail or G Suite account, in the Tools > Calendar section of your account, click on the button "Connect my Google account".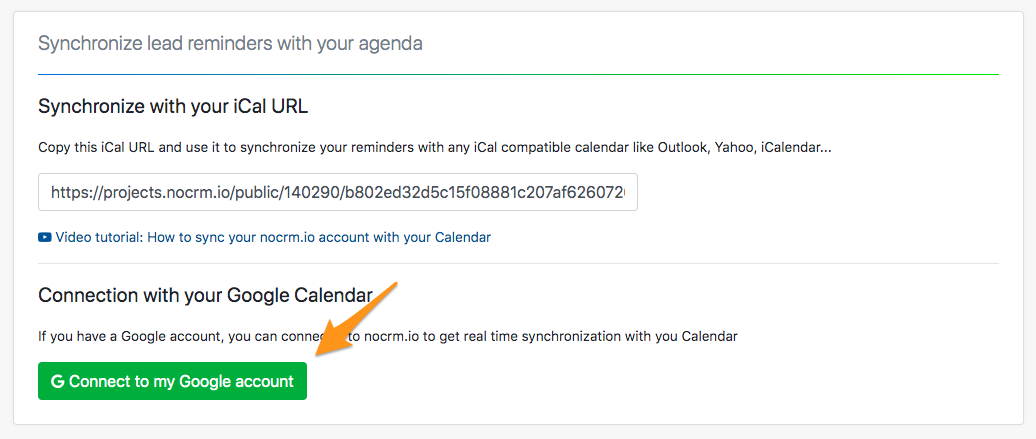 Choose the account you wish to connect, and that's it. As easy as that.
Remember to always set a reminder with a specific date & time.
⚠️ In case of an error with the Google Calendar connection: It can happen that Google updates its Calendar, and when it happens, you will need to revoke the connection between your account and your Google Calendar and connect it again.
How to proceed:
Go to Tools > Calendar
Click on "Revoke Google Access"
Choose the Google account you were connected to
Click on "Connect to my Google account"
Authorize

no

CRM.io

to access your account information
All set!