How to Send Automated Emails from Gmail to Won Leads
Automate the process of sending emails to leads that have progressed in your sales pipeline. If leads have been closed or have entered a specific step in your pipeline, have Gmail automatically shoot a customized email directly to the lead.

All you need to set it up are Gmail, no CRM.io, and Zapier accounts.
---
If you don't have an account with no CRM.io, click here to start a FREE trial.
If you don't have an account with Zapier, click here to sign up for a FREE trial.
---
Get Started
Connect your TRIGGER App Account and Set Up the Trigger
Sign into your Zapier account and click on the MAKE A ZAP! button at the very top where you will be directed to a new page: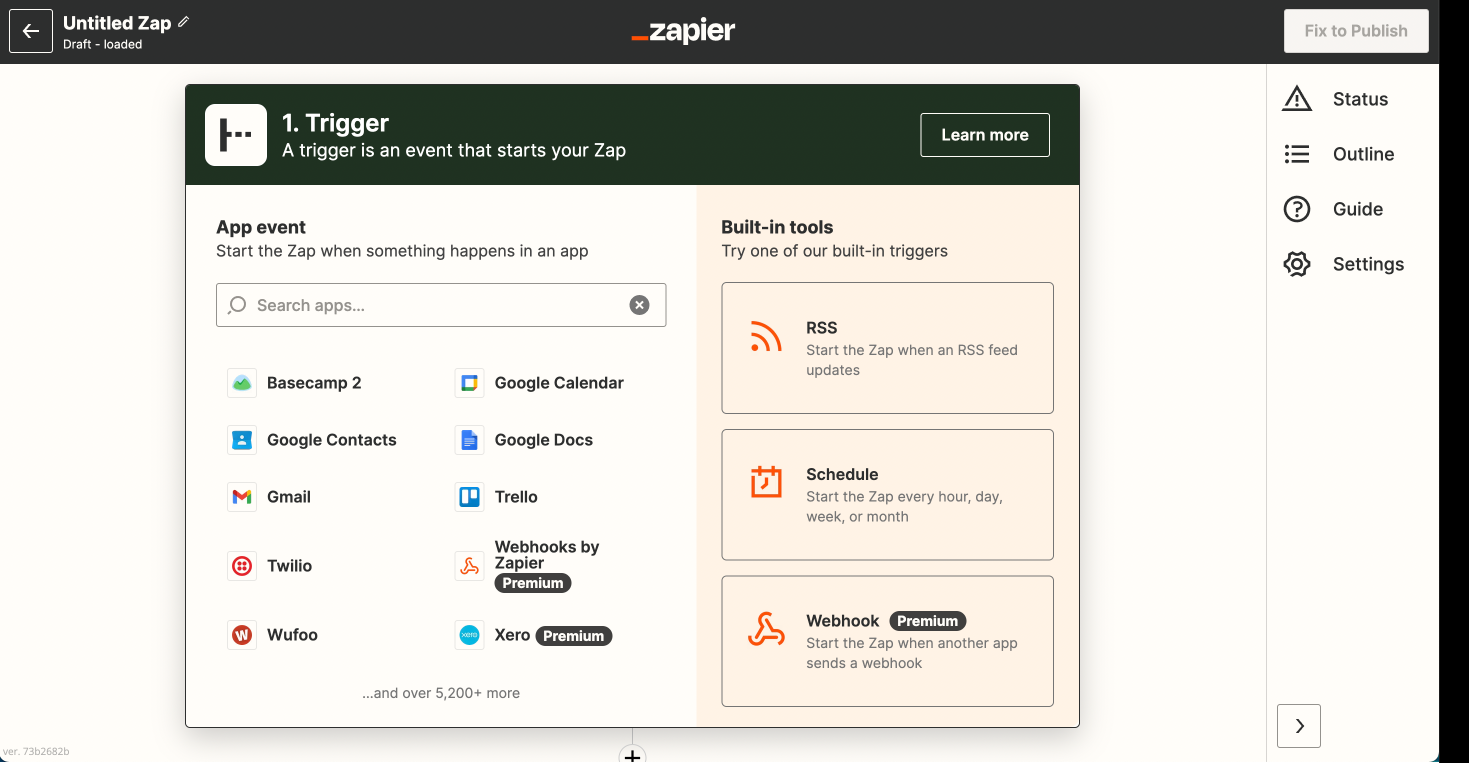 1. Choose the Trigger App: no CRM.io
2. Choose the Trigger: Lead Won
3. Connect Zapier to your no CRM.io account if you haven't already by:

Entering your slug/account name (https://ACCOUNT.nocrm.io)
Entering your API Key. Go to your

no

CRM.io

account's Admin Panel, select Webhooks and API, API Keys and click on the Create an API Key button and name it.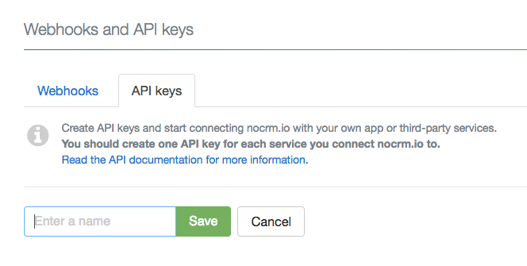 4. Test the step by creating a new lead and changing the status to WON in your no CRM.io account and you're done setting up your trigger!
---
Define your Filter
Note: This step is optional but it can be useful if you want Zapier to execute the action only if it meets the condition you set.
1. Click on the "+" icon and select Filter

2. Choose filter: Only continue if...
3. In this example, select Tags for the first field > (Text) Exactly matches for the second field > Enter the name of the tag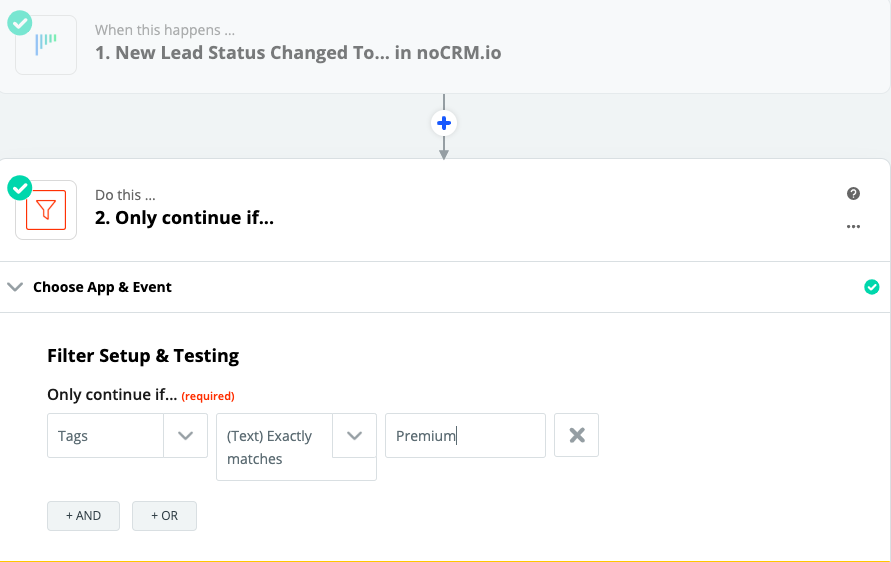 ---
Connect your ACTION App Account and Set Up the Action
1. Choose an Action App: Gmail
2. Choose an Action: Send Email
3. Connect Zapier to your Gmail account
4. Edit Template to set up your Gmail email
Based on the lead you tested earlier, select the fields you want Gmail to retrieve information from and prepare the personalized email in the Body field.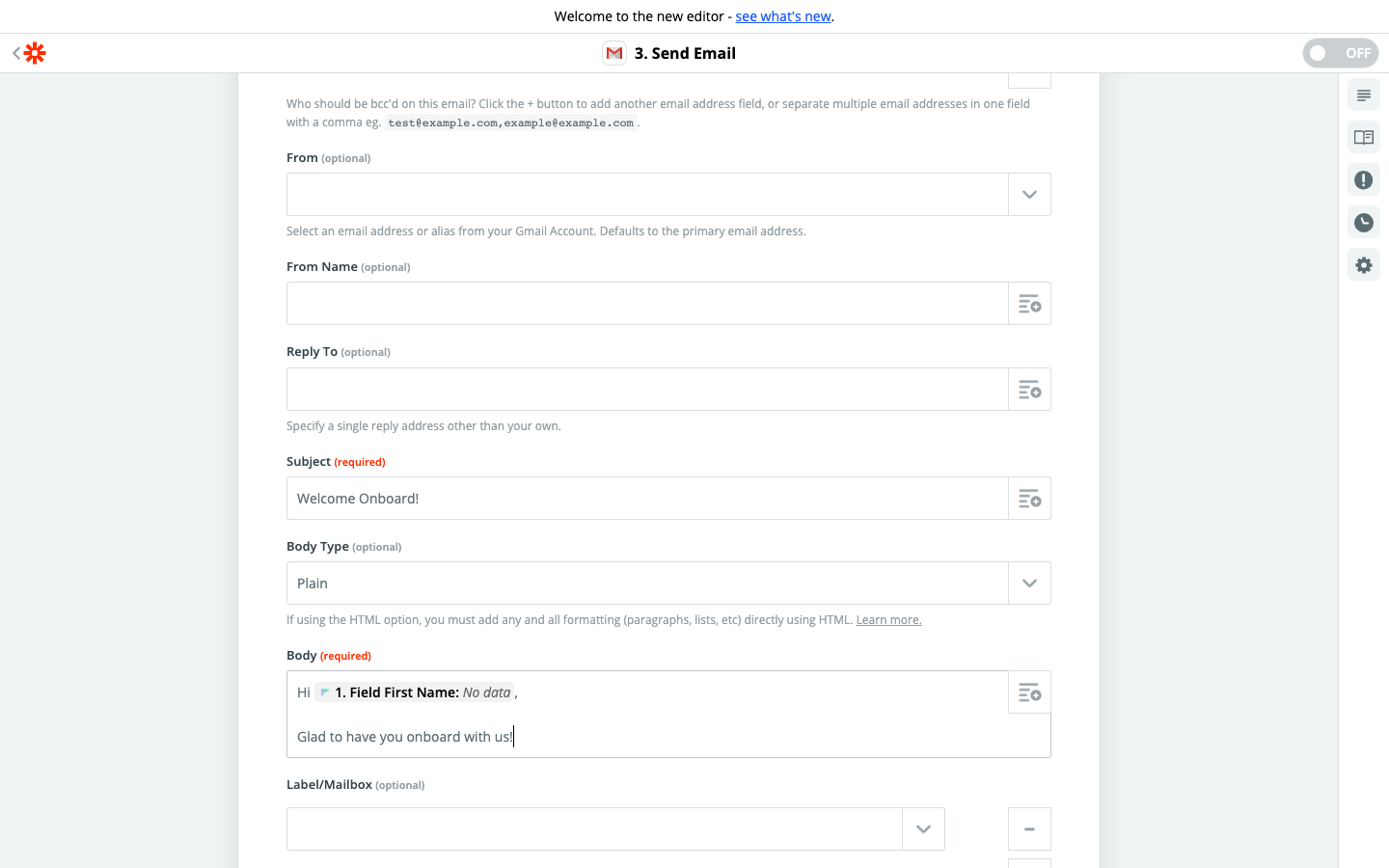 5. Test the step and the Action set up is finished.
---
Watch How to Automate Sending Emails from Gmail