noCRM.io Meets FreshBooks
Integrate noCRM.io with FreshBooks and make billing painless when you convert leads into customers.
Last update on March 30

FreshBooks is the #1 accounting and invoicing software in the cloud designed exclusively for self-employed professionals and their teams. 10 million people use FreshBooks to painlessly send invoices, track time and capture expenses.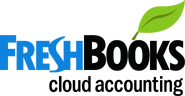 Learn more about the features or try FreshBooks cloud accounting software for free.
Spend less time on accounting and more time on winning new customers
Create invoices and estimates from

no

CRM

in FreshBooks.
Attach FreshBooks invoices to existing leads automatically.
Use the Lead Clipper to capture lead information from a FreshBooks customer and create a lead in your

no

CRM

account.
Add new customers in FreshBooks from leads in noCRM.io using the Lead Clipper.
Change lead status to WON, move it to the last step in the sales cycle and update deal amount automatically when a FreshBooks invoice is attached.
noCRM.io is an easy-to-use lead management system built to help salespeople focus on leads and the next action.
Boost productivity and easily create leads from several sources including LinkedIn, business cards, e-mails, and web forms.
Distinctively manage cold prospects and hot leads.
Efficient end-to-end lead management.
Don't drop important leads with customizable activities.
How to connect

no

CRM.io

& FreshBooks
Login to your noCRM.io account and go to Admin Panel to select FreshBooks. Enter your account name, click on Connect to my FreshBooks account and enter your credentials to make billing painless.
For more information on what you can do with our FreshBooks integration, visit our dedicated help page.
FreshBooks
sales crm integration
accounting system
invoice