How to Capture Leads on LinkedIn
LinkedIn prospecting is a valuable source of leads for for salespeople, but collecting data is painful and time consuming. Learn how to capture more LinkedIn leads with Lead Clipper
Last update on October 18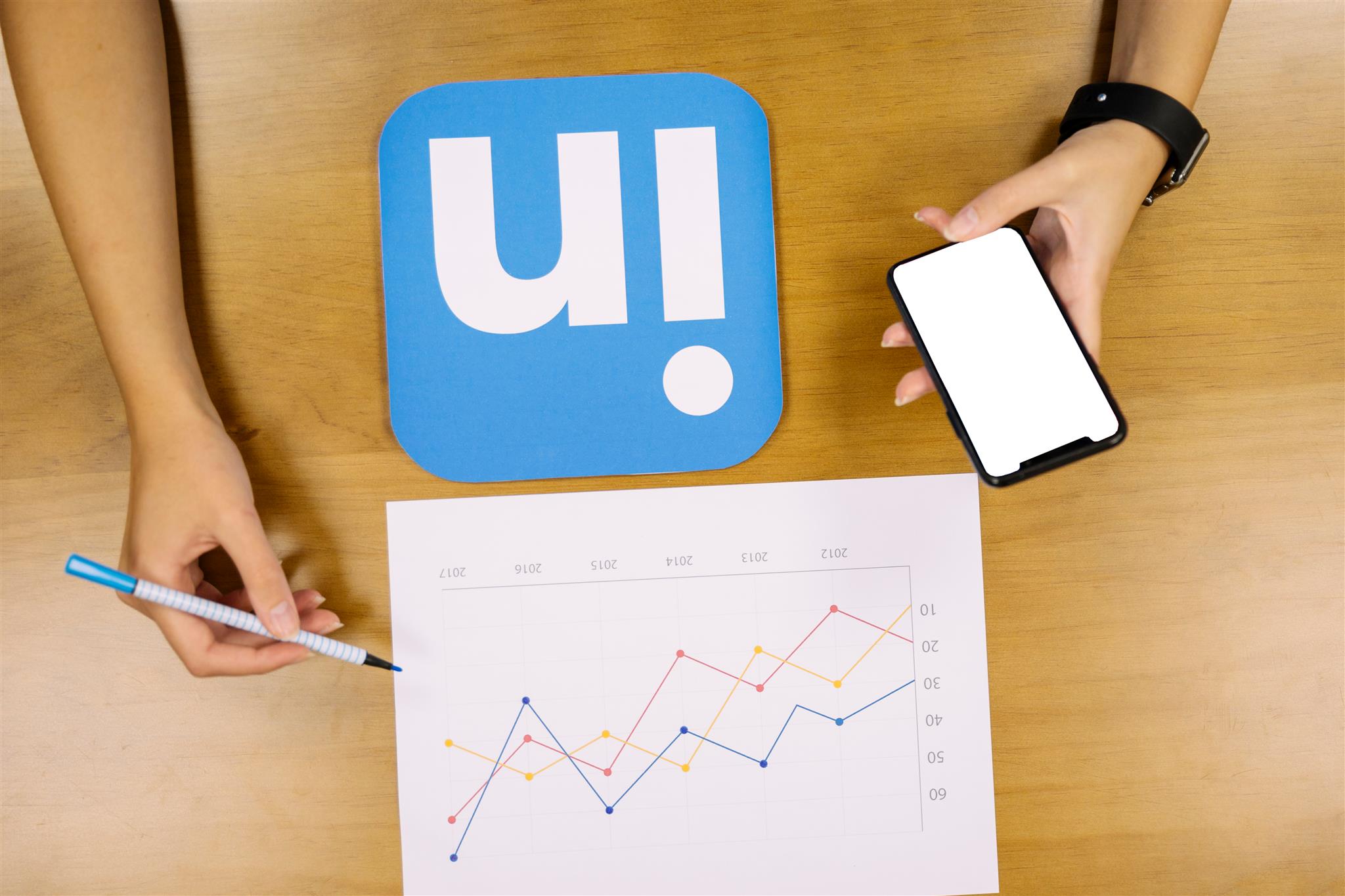 Cold prospecting is one of the most unloved aspects of sales, but it's also one of the most important. Sales professionals all have to do it at some stage in their career.
You don't need to go in completely cold, however. Today's technology allows us to undertake more in-depth research on prospects than ever before, reaching out to them and enabling a more personalized approach with a higher success rate.
LinkedIn is especially helpful for identifying new opportunities.
There are a range of options available to research contacts and to build up quality prospect databases: website research by vertical (e.g. by industry), search via social networks (on company pages, on the professional profiles of the members of a company), and in the press. There are also companies, such as Datananas, that specialize in providing databases and can provide you with email addresses based on your target.
As the world's biggest professional social networking website, LinkedIn is often the first port of call for reps looking to research potential clients. This make sense as it has many useful features that make it a great source of prospects:
You can find second and third degree contacts based on your connections that could be potential leads.
The profile information on a company or individuals can help you decide your outreach approach.
Joining groups means interacting with potential leads and building relationships with likeminded people that may find your product/service useful.
You can publish content via LinkedIn Pulse and increase your standing as a thought leader, with leads potentially coming directly to you.
Collecting Information on LinkedIn Can be Tricky
Finding potential contacts on LinkedIn is one thing; collating them and building a list is another. Entering details for multiple prospects is time-consuming and there is a lot of heavy lifting involved.
Grab LinkedIn data with just one click
What often follows is an inability to keep track of the lead because it wasn't correctly entered into the system. Even worse, we don't fill out the information and jot details down on a post-it note, which often results in no further action taken.
The result is a jumbled process of not capturing leads correctly. Prospecting lists then fail before they are even given a chance to succeed.
Make LinkedIn Prospecting Easy with Lead Clipper
We understand the pain points behind building prospecting lists. Salespeople want to sell; not spend forever writing down details. That's why we have created Lead Clipper, an extension within noCRM.io that simplifies the whole process.
Lead Clipper allows you to transform information on a website - and particularly in LinkedIn - into a lead without needing to fill out any details. To use it, go to LinkedIn and click on the Lead Clipper when you're on a profile page. The information is then automatically retrieved.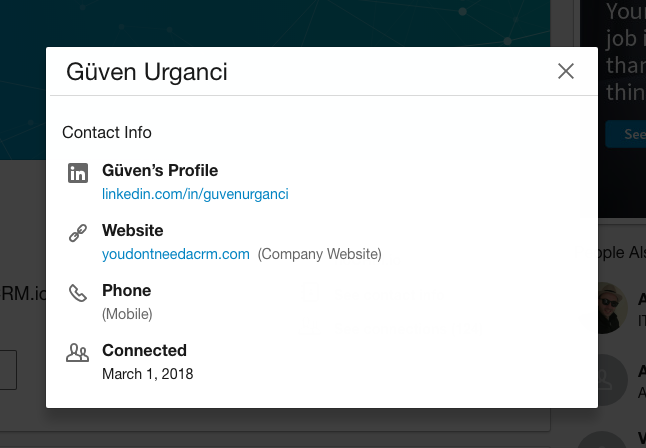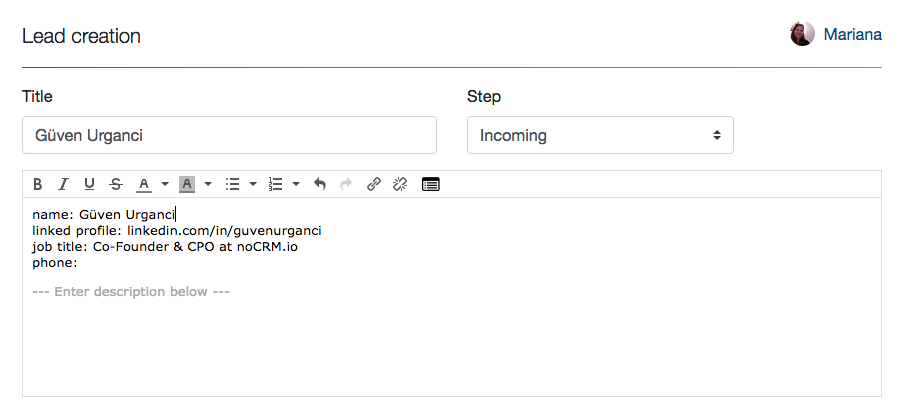 Perhaps you're on a website reading a press article about the company and see important contact details that you would like to capture. Copy the ext with the information you want and click on the Lead Clipper. The info is then exported to your prospecting list inside noCRM.io.
Check out our YouTube video, which shows you the simplicity of using the Lead Clipper
Take the Lead on Leads
Once a lead is created, the efficiency of noCRM.io comes into play, enabling you to follow the evolution of the lead throughout your sales steps. It makes sure that you never forget the next action, such as calling the lead, arranging a meeting, or sending a demo, of your lead.
The software puts salespeople first
The simplicity of the process, from capturing the information to the follow-up inside noCRM.io, enables you to win many more of those leads, which only demand a little more assiduity to be transformed into clients. The software that puts salespeople first.
Try noCRM.io and start using the Lead Clipper today. It's free for 15 days. Without commitment.
LinkedIn
Prospect
lead capture
linkedin leads