Your To-Do list
As a sales person, having your to-do list as your home page only makes sense. You want to login to your lead management software in the morning, and know right away what it is that you have to do on that day.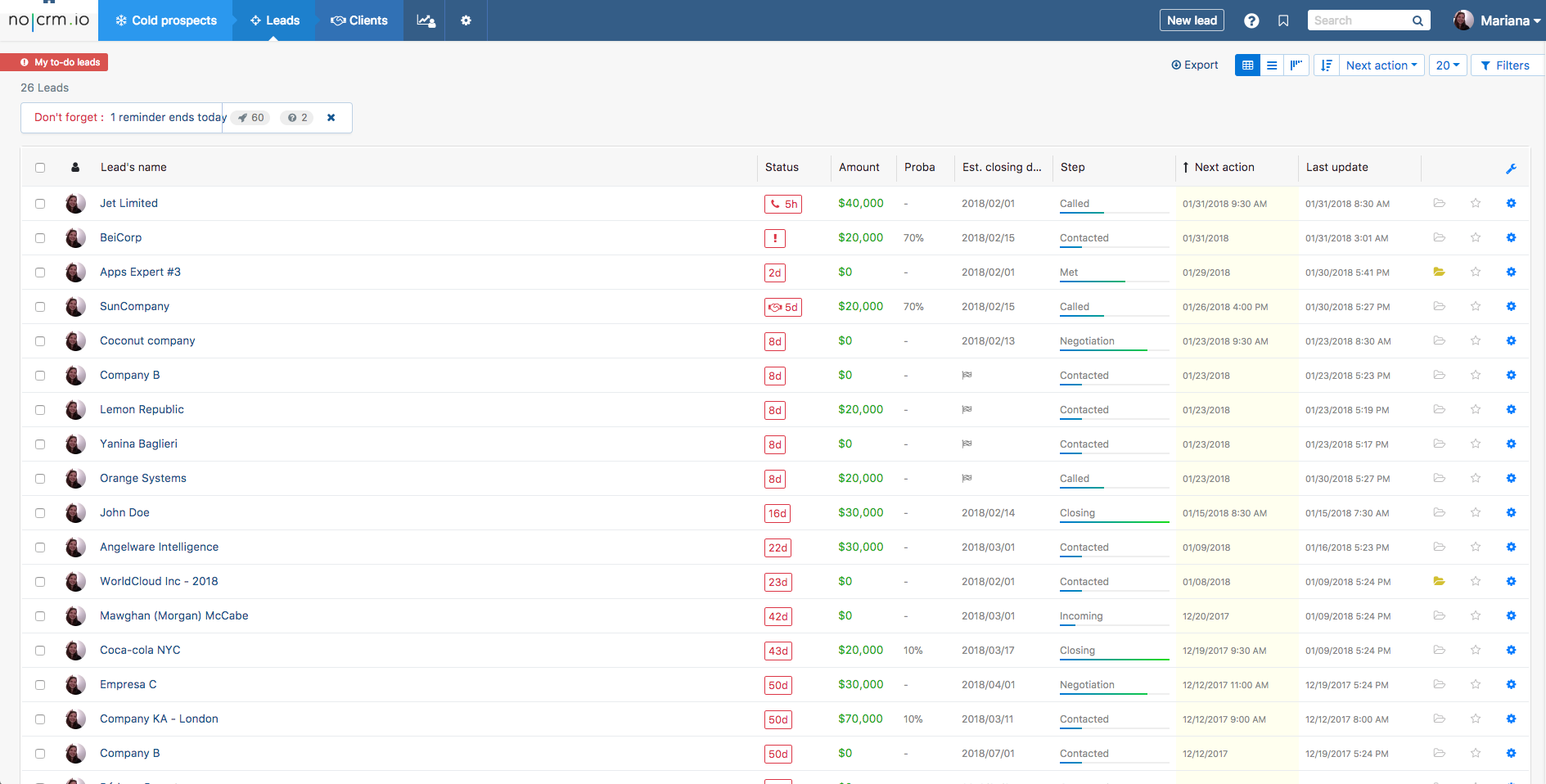 How to set up your Home Page as your to-do list?
It's very easy. Go to your user "Settings and preferences" and then choose from the drop-list the Homepage you want.