RingCentral is a leading provider of cloud communications solution for businesses. Connecting with RingCentral allows users to reach leads directly from noCRM.io to log their conversations and track their call activities. This integration is strictly with RingCentral voice calls only.
If you don't have a RingCentral account yet, sign up for a free trial here. If you don't already have a no CRM.io account, start your free trial today.
⚠️ This integration is only available on the Expert edition and the RingCentral soft phone.
---
Getting Started
---
Set up your

no

CRM.io

and RingCentral integration
⚠️ Only no CRM account administrators can connect no CRM to their RingCentral account. The user must also be a RingCentral administrator to successfully set up the integration.
Sign into your

no

CRM.io

account, go to the Admin Panel and select our RingCentral integration.
Click Connect my RingCentral account and you'll be redirected to enter your login credentials and authorize

no

CRM

's access to your RingCentral account.
---
Call your leads from

no

CRM.io
Download and install RingCentral desktop app.
Enter your RingCentral credentials.
Set RingCentral as your default click-to-dial system at the computer level.
Make sure the phone number is plugged in the "Phone" or "Mobile phone" type default field.
When you create a Phone, Mobile or Telephone lead field, select "Phone" or "Mobile phone" as the Field type.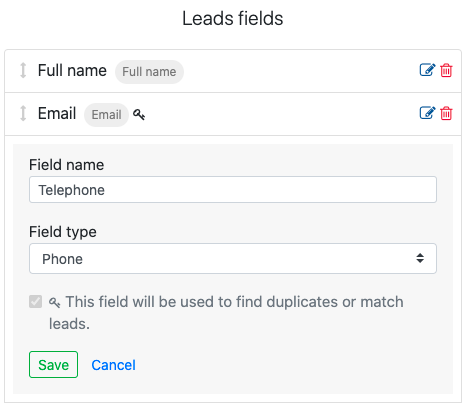 Click on the phone icon on any lead with a phone number in

no

CRM.io

, save your browser preferences to always open RingCentral in future.

Note: if you want to record your calls, make sure you enable the Call Recording feature and click on the Record button found on your softphone when you launch your call.
Calls are automatically logged with the duration, number and audio recording. You may then edit that activity to select the outcome and enter your notes.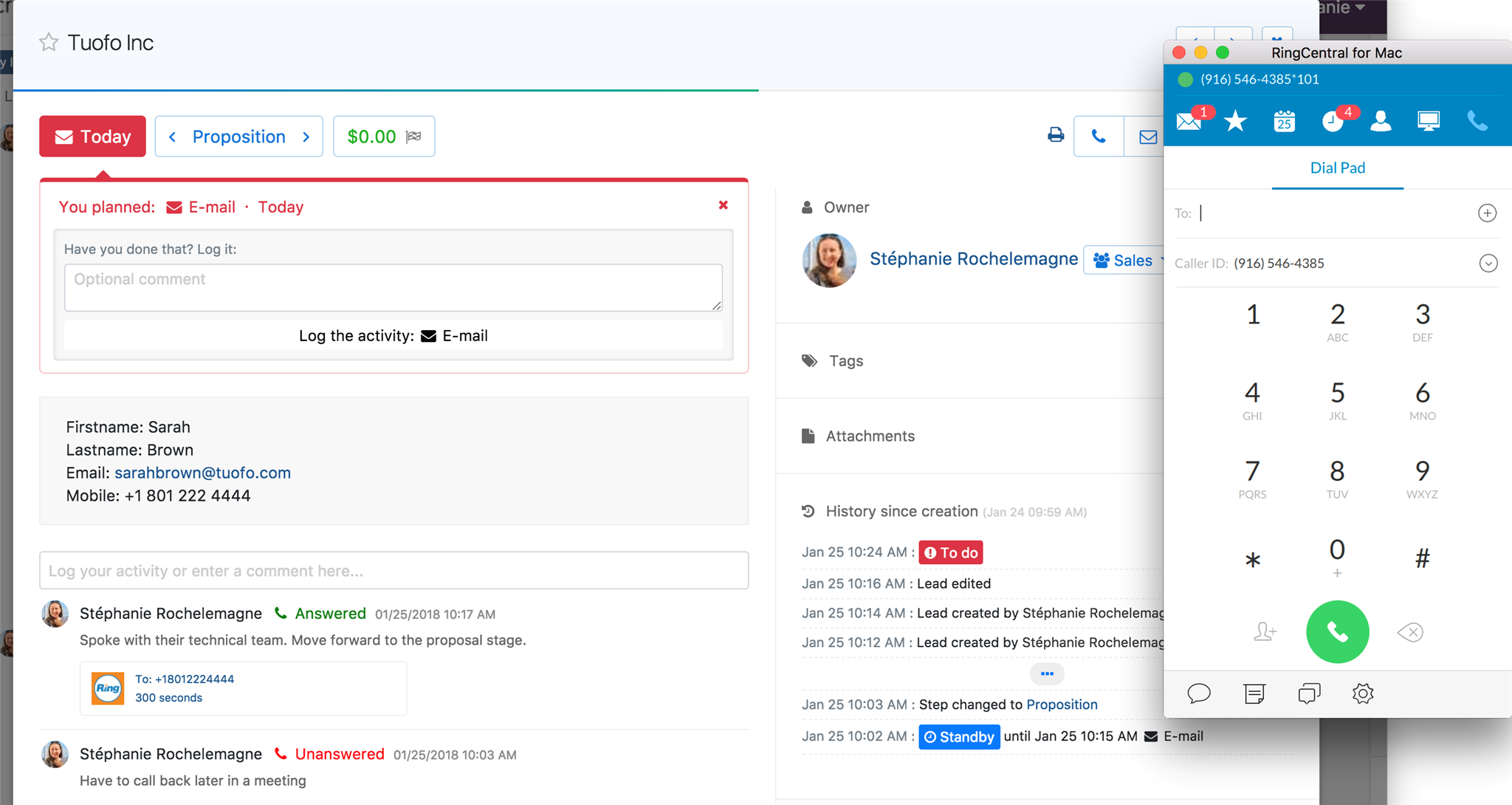 The integration is also available to use on prospecting lists. Right-click on the cell that contains the phone number and launch the call using RingCentral.

Watch how to connect no CRM to RingCentral and start calling leads and prospects