Categorize your leads
Defining categories (groups of tags) and tags is very useful. Not only does it enable you to structure your leads and filter them by product, city, origin, etc..., but also to get insightful statistics on your sales.
To create categories and tags, go to Admin > Categorize leads.
When you create a predefined tag, you must create it in a category. Typical categories/tags could be:
Origin (Website, Google, E-mail, Phone, Event, LinkedIn)
Product (my super product n°1, product n°2)
Company size (0-10,11-30,31-100)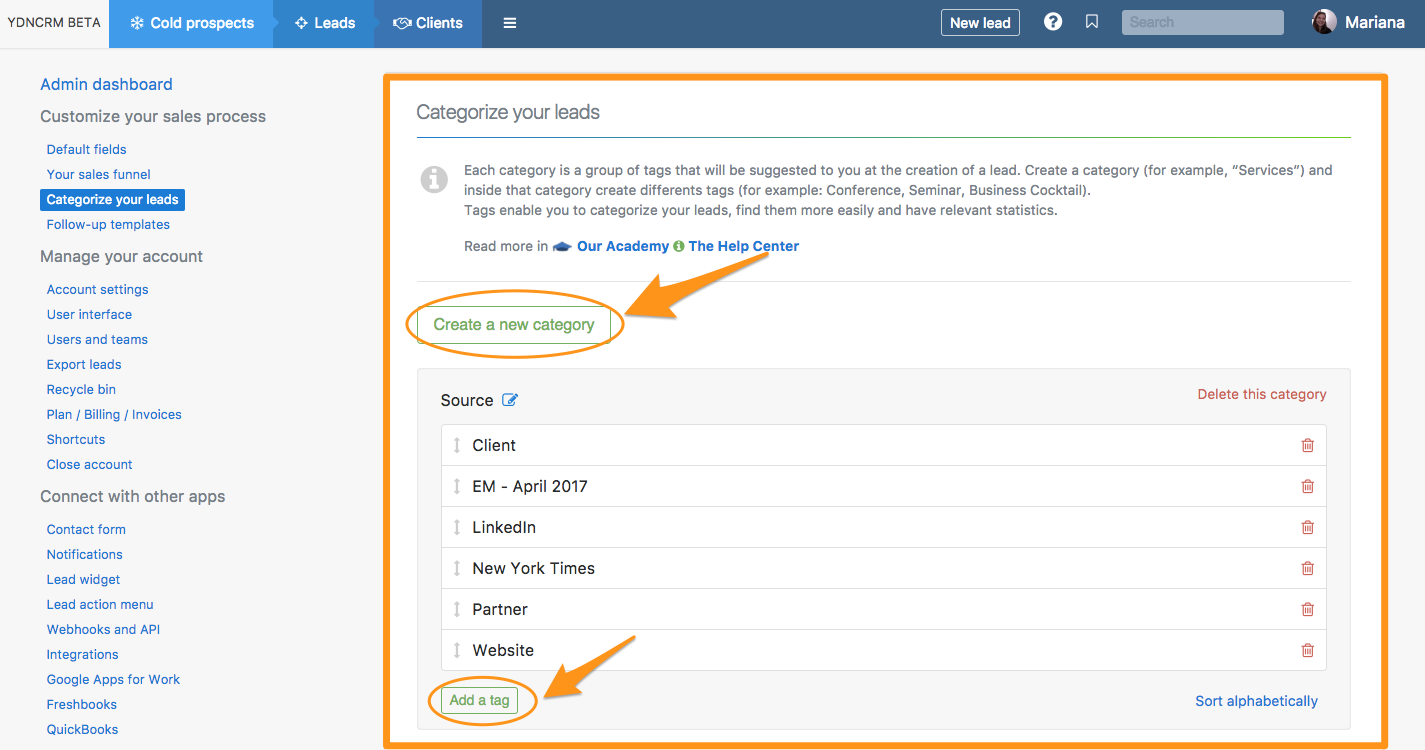 See the Power of Tags in these posts:
⚠️ It's not possible to import a list of categories and tags, you have to create them manually.
Edit existing tags
If you wish to edit a tag that you have predefined or manually created, the only way of doing it is the following:
Filter by the tag you wish to change
Choose the compact mode
Select all leads
Massively add the new tag
Massively remove the old tag
Go to your Admin > Categorize leads, remove the old tag and add the new one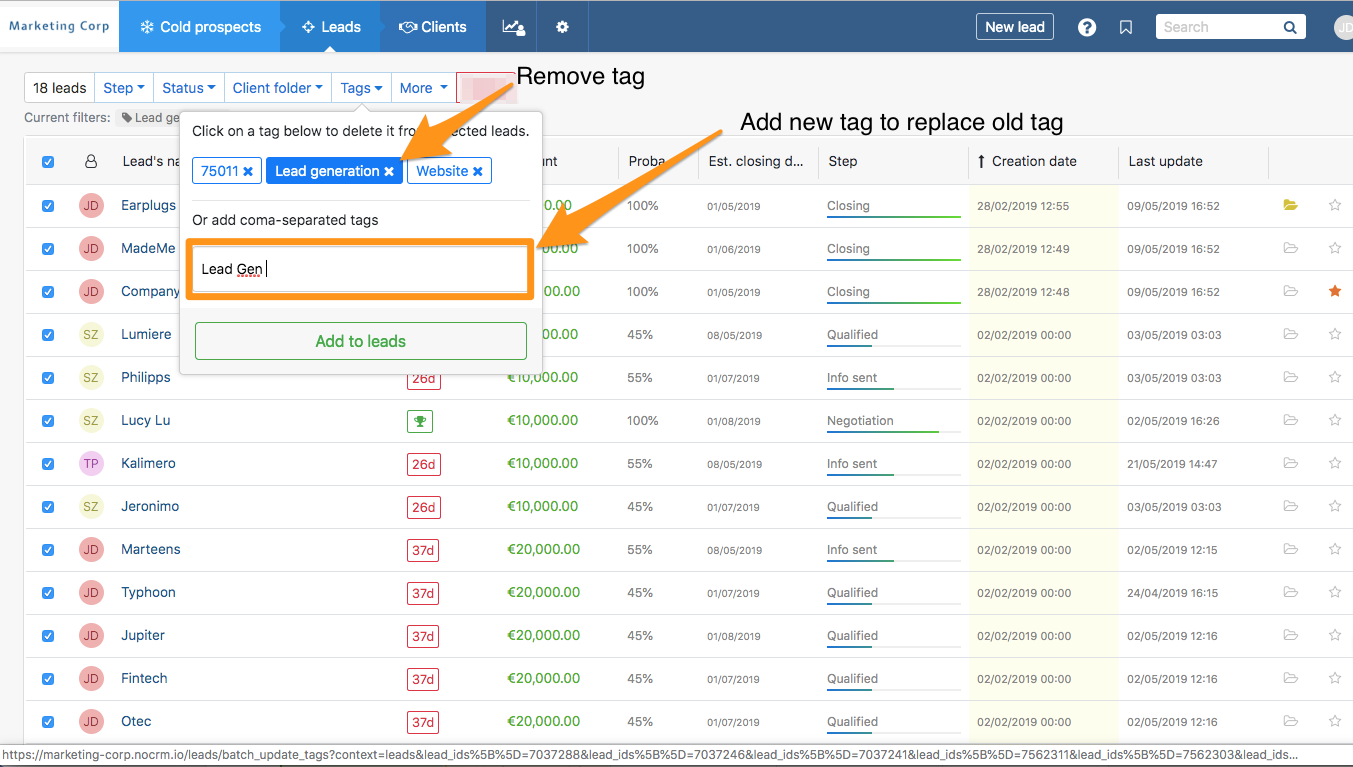 Watch this quick video