Moving leads through your sales steps
Each company has its own sales steps that the admin can define inside no crm.io. Moving opportunities inside your sales funnel is important as it helps you have a clear idea of your current business and priorities.
The way you move a lead from one step to another is easy, but depends of the current view you're using.
In the extended view, the steps appear on the left side. You only need to click on the name of the step, and a dropdown menu will appear with the other available steps. As easy as that!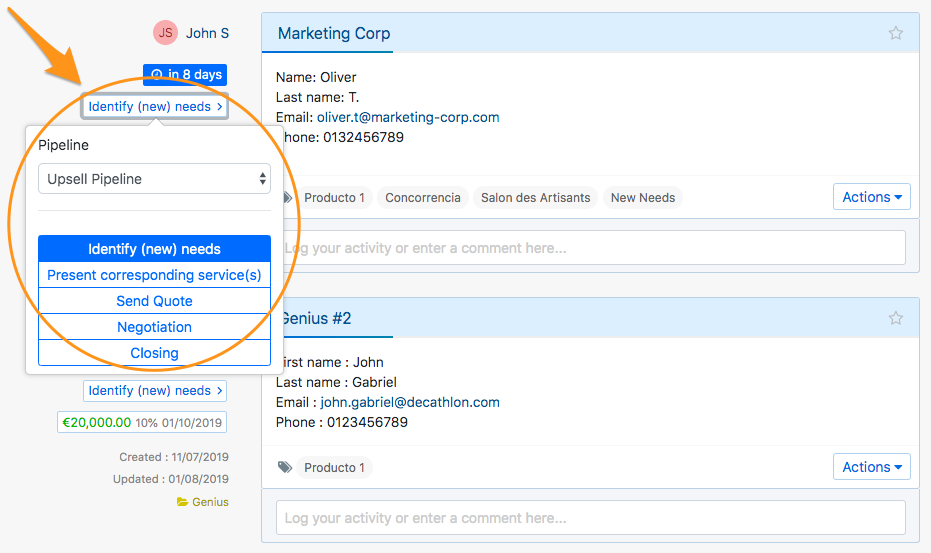 In the compact view, leads are displayed in an "excel-like" view, with several columns. One of the columns is called "steps", and to change the step you simply need to click on the step's name.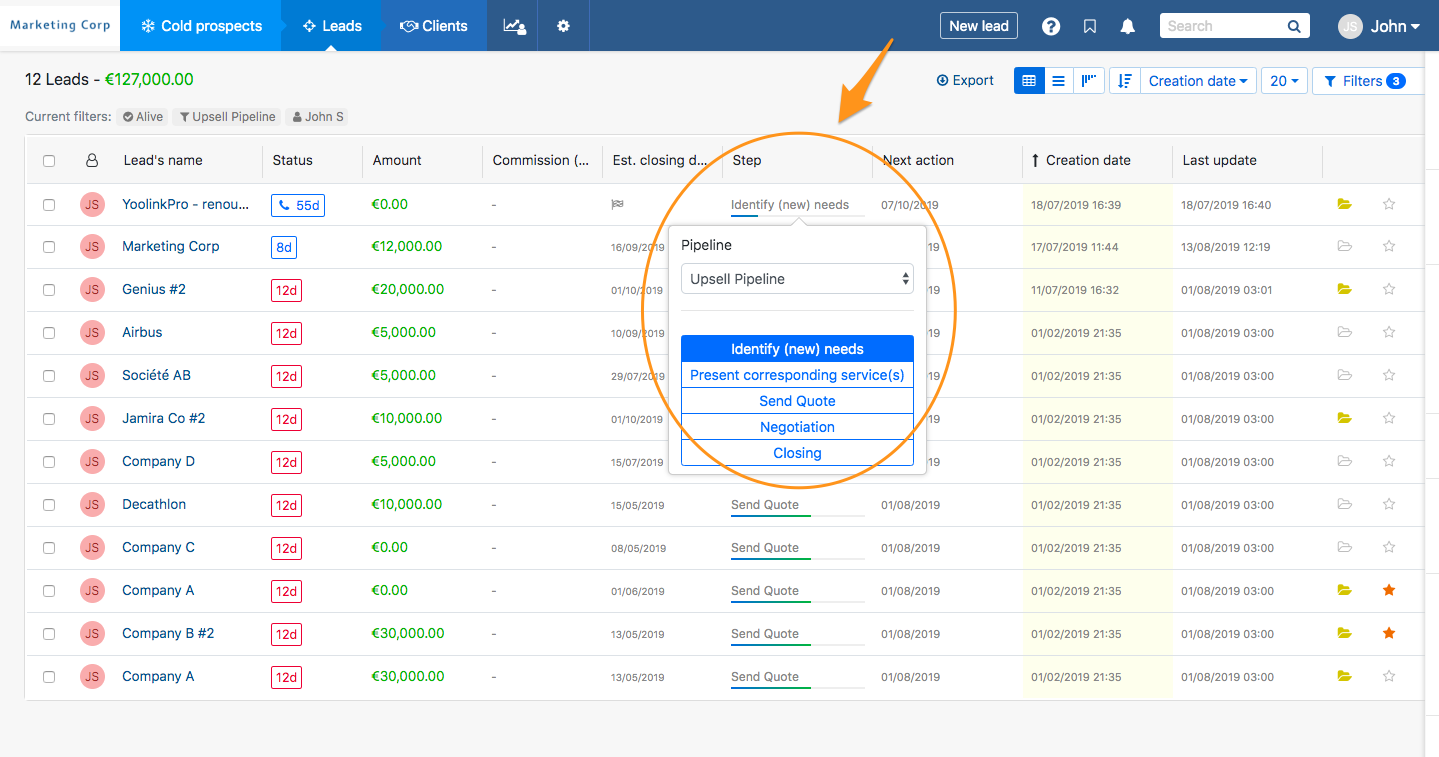 ⚠️ Note that with the compact view you can change the step of several leads at a time. For more information, please check our article on bulk actions with leads.
In the pipeline view leads are displayed depending on their sales step. Here you can drag and drop them from one column to another to change their step.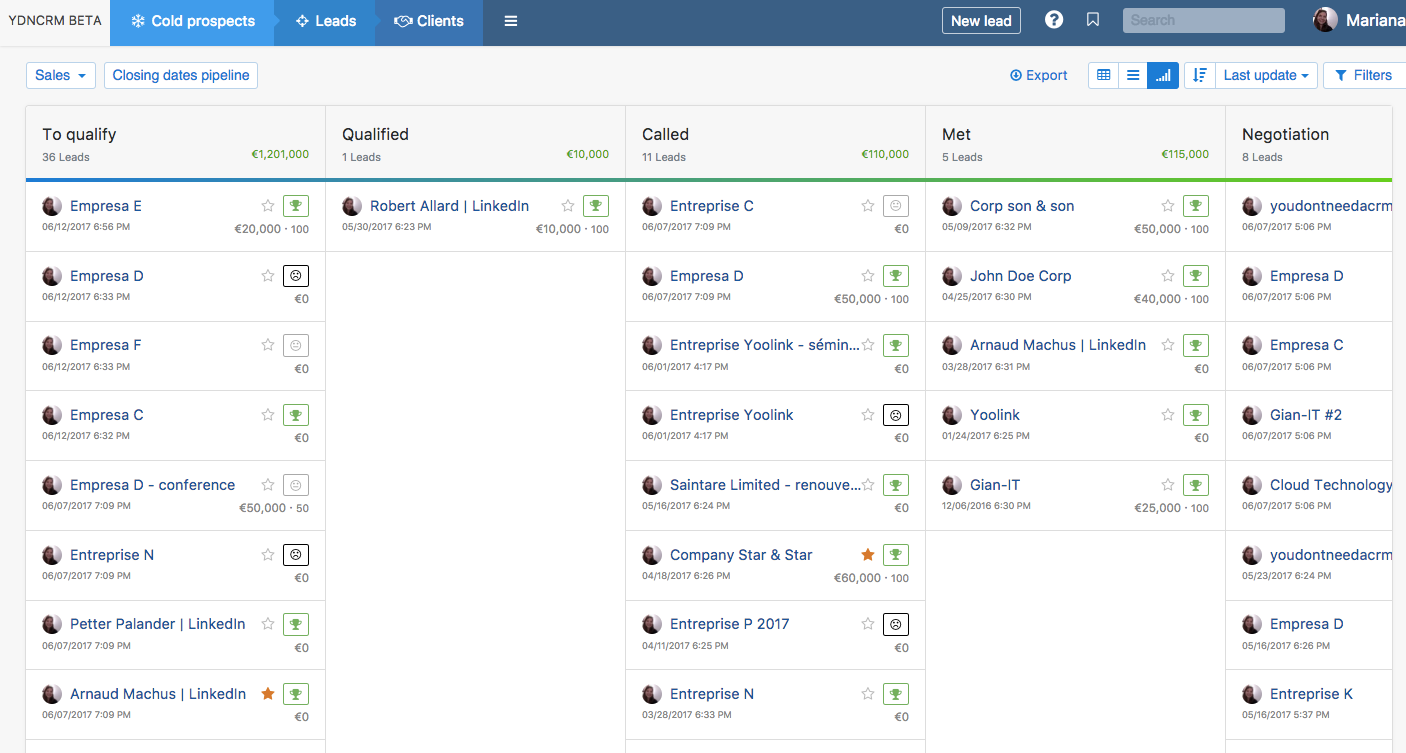 While browsing your leads in the extended or compact view you can filter leads depending on their sales step by clicking on the step you're interested in – at the top of the far right-hand column. You can also display leads in multiple steps by clicking on more than one option.
Related Posts