Manually create prospecting lists
Prospecting lists are the best way to manage your prospects (unqualified contacts).
To create a prospecting list from scratch, go to the Prospecting Lists menu of your account, click on the green button "New Prospecting List", enter all the information requested, and then click on 'New List'.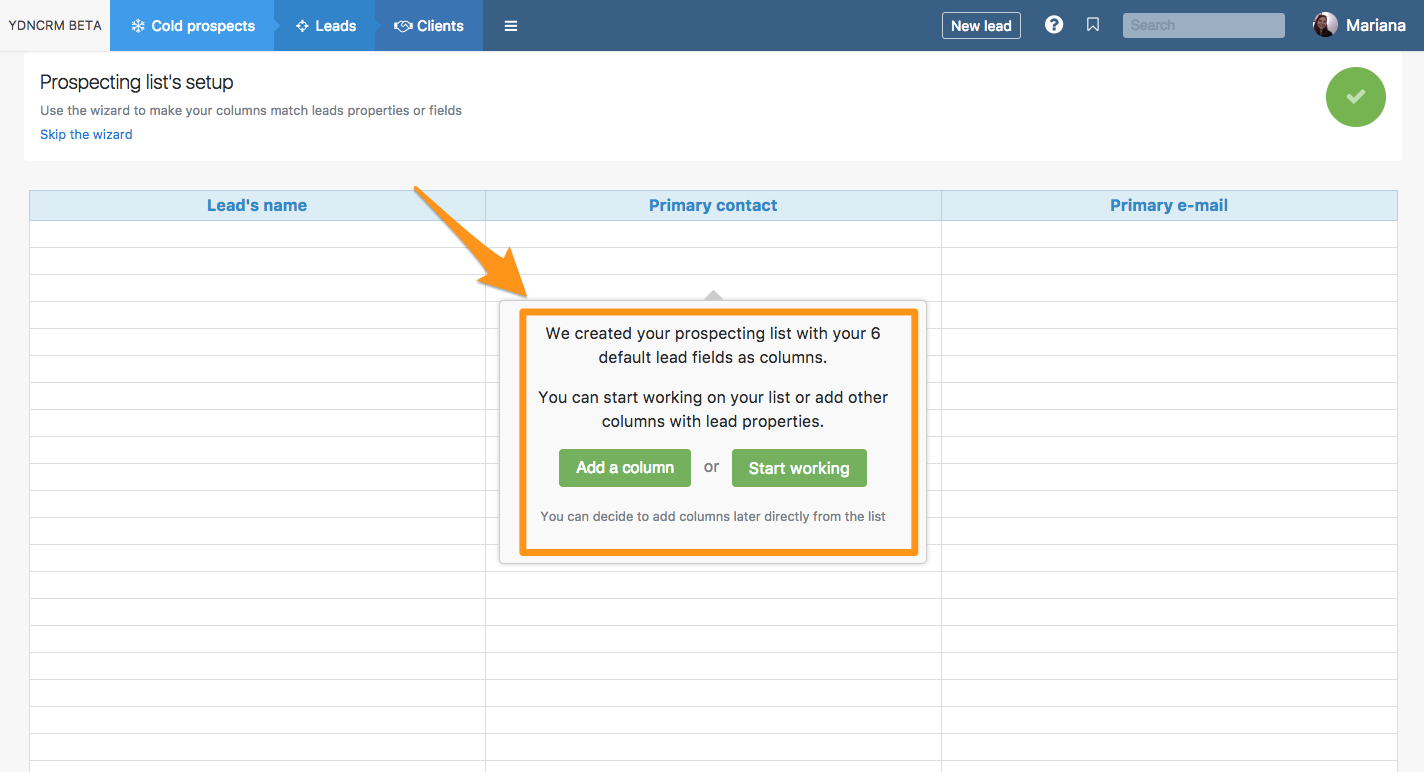 Once you're there, a wizard will appear and you'll be able to select the names of your columns.