Import Leads to your Pipeline
If you're starting with no CRM and wish to import qualified business opportunities into your customized pipeline, use the Lead Import feature available from the Tools section of your account.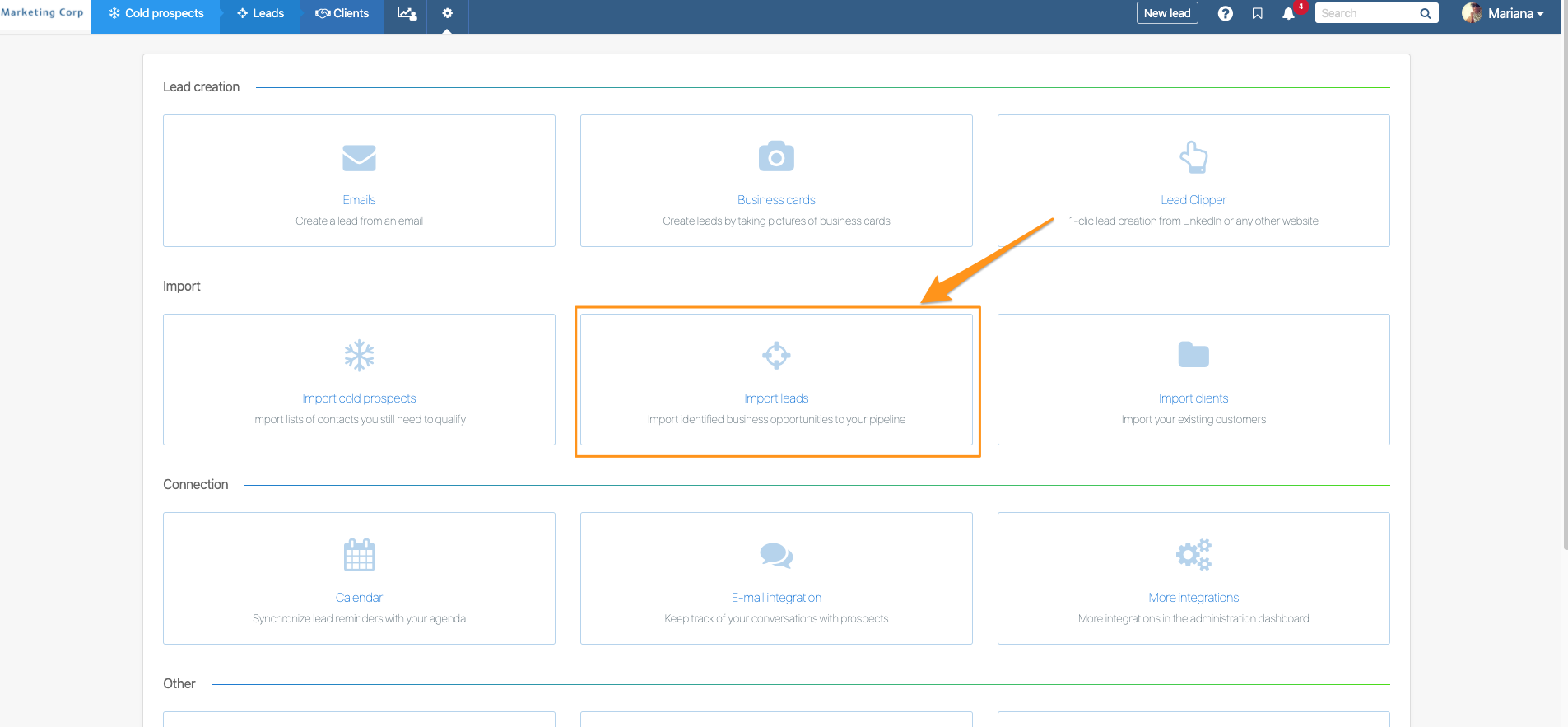 ⚠️ This feature is activated by default for Admins only. If you wish to enable other users to import leads, allow it from your Admin Panel > Account Settings.
A video explaining the best process to import your leads is available to you directly in the Lead Import menu, but you can watch it here too: