Import your prospects from an Excel or CSV file
Create a Prospecting list by filling out a 'Title', a 'description' and selecting 'tags', but instead of clicking on "new list" click on Excel or CSV import at the bottom of the page.

When importing an Excel or CSV file, you will also be able to decide if you wish to exclude some columns, change their names and adapt them to your predefined fields, etc., e.g.: Name, Last Name, E-mail, … but also Amount, Tags, Probability, Step, a category that you have predefined, and "Estimated closing date" for Expert & Dream Team Edition users.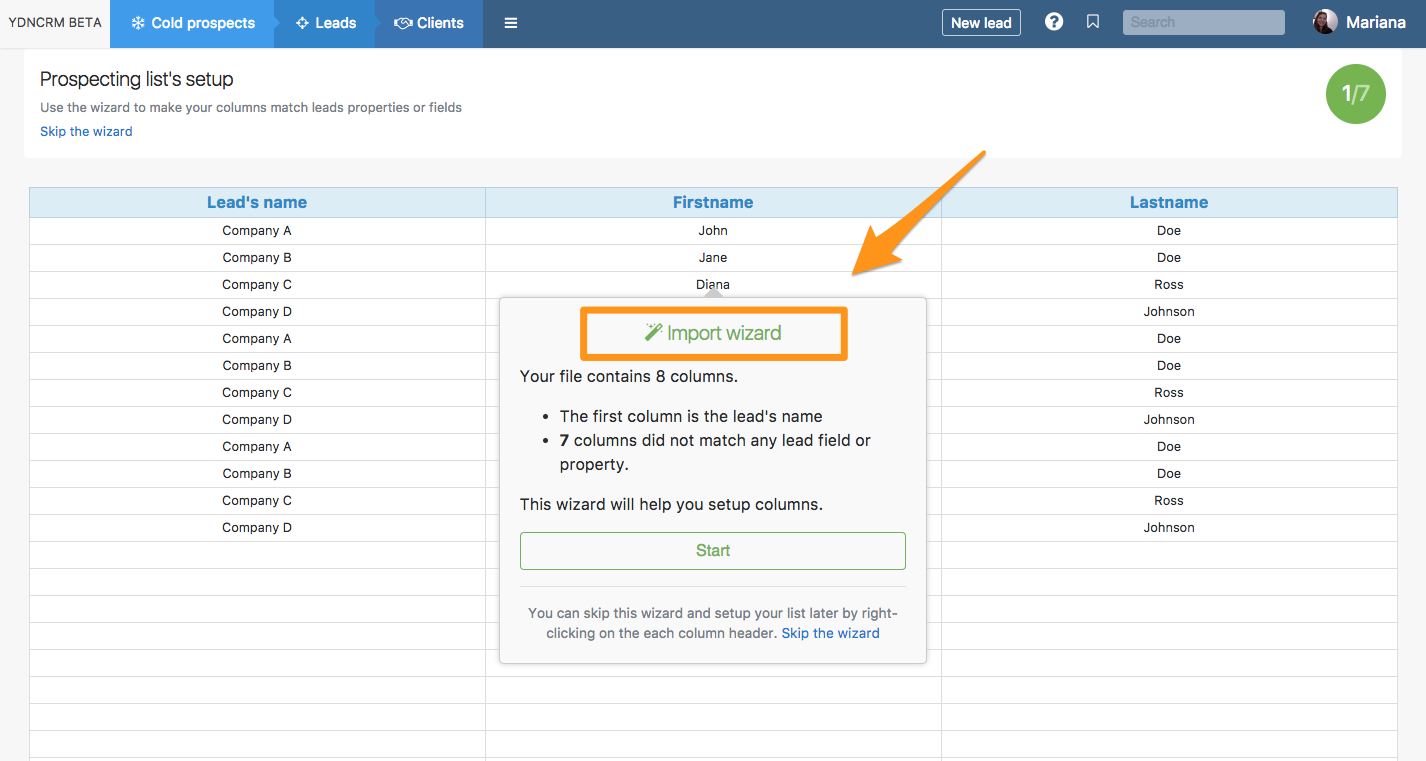 ---
Privacy settings for Prospecting Lists
When importing a Prospecting List, you can choose its privacy settings.
In the Starter & Expert Editions, you'll have 2 options:

Either the list is shared with everybody
Either the list is private to the user (and the account Admins)

In the Dream Team Edition, you'll have the option to:

Share it with everybody
Making it available to you only
⚠️ If you belong to a team and "everything is shared" inside teams, the Prospecting List will be available to your and the members of your team.
To change the privacy of a Prospecting List AFTER importing it, please follow the instructions explained in the video below:
---
⚠️ For a successful import, please verify that your spreadsheet:
Contains maximum 26 columns
Contains maximum 5.000 rows
Does not have any special characters or formulas applied
Only contains 1 sheet
The 1st column is the name of the company or person you're prospecting