Estimated closing dates
When managing your leads, you need to be able to have them in pipelines in order to understand where you're at in your sales process, to have an amount associated to the sale, but also to have an idea of when you're going to close that deal.
If you have the Expert or Dream Team Edition of no crm.io you're able to add an estimated closing date to your lead. This feature is ideal to have a nice and clear forecast of your sales!
How to add an estimated closing date to a lead?
When creating a lead or after a lead is created, a button "Estimated closing date" appears next to the "Set Amount" button. Simply click on it to add the estimated closing date for that lead.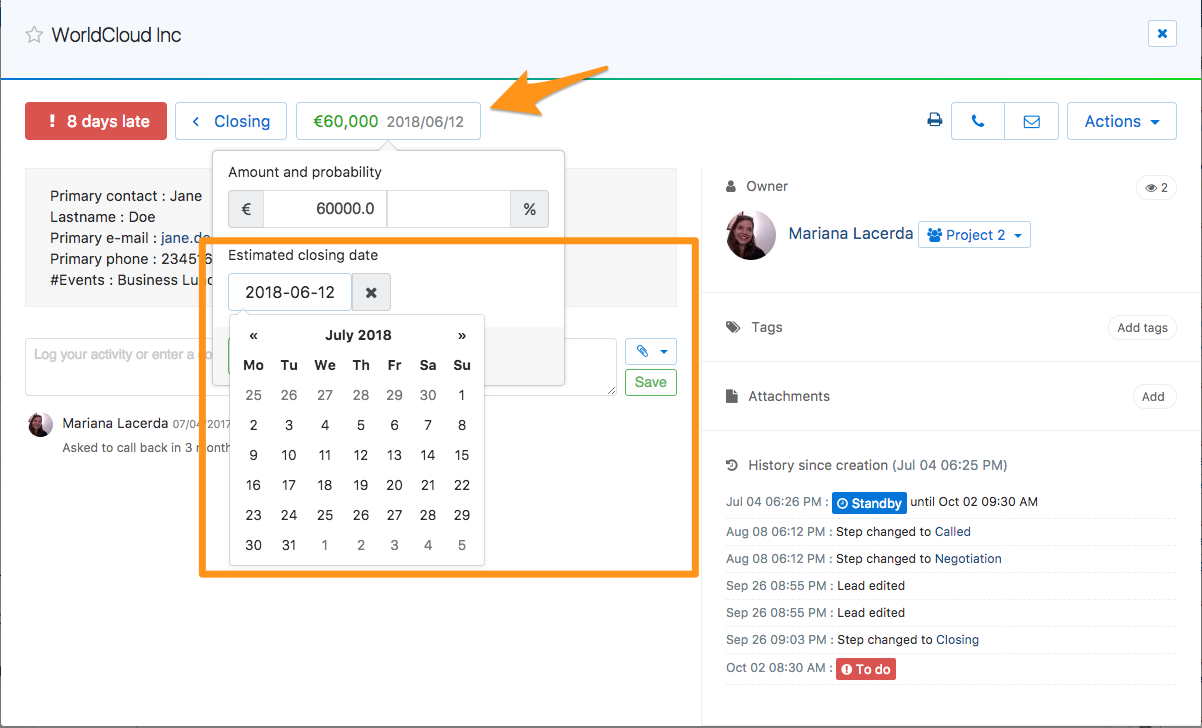 Closing dates' pipeline view
If you have Estimated Closing Dates, from the Pipeline view you will also be able to access a pipeline view by estimated closing date!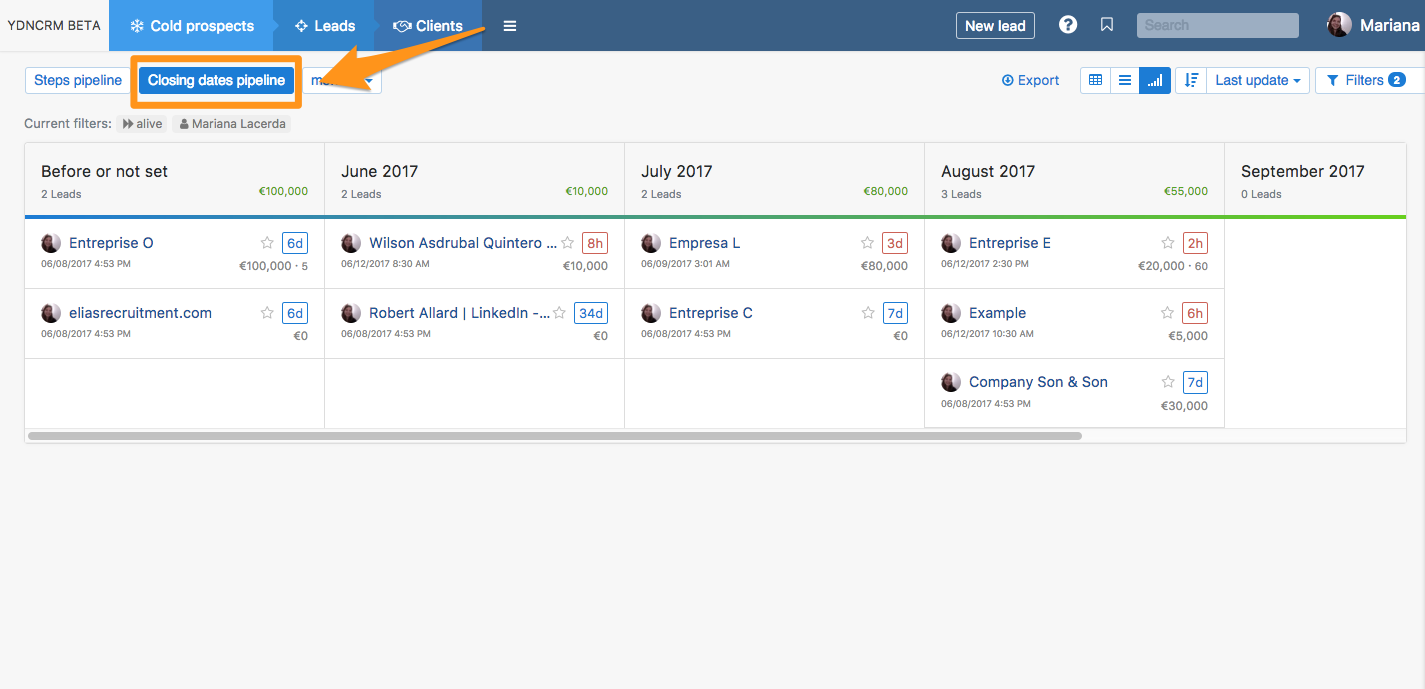 How does it work?
Its functioning is very intuitive. Simply choose to see your leads estimated closing dates by selecting that option from the scroll down menu at the left.
You can choose to view them by week, month or quarter.
6 sections are displayed:
4 weeks / quarters / months
2 extra tabs for leads that do not contain estimated closing dates, or that had closing dates for the past.

If you wish to change the estimated closing date of a lead, you only need to drag & drop it from one month/week/quarter to the other. NB.: if you change the lead to the 1st column, we'll remove the estimated closing date.
How do I analyze my sales forecast?
Once you've set the estimated closing date, it's taken into account in the Forecast tab of your statistics, so that you have an idea of how much money you will be making in the future.