How to Bcc emails to your leads
Keeping track of your exchanges with leads is essential. Having them attached to the lead in your lead management software is the best thing you can do – so that you don't have to jump from one system to another.
This is why we created the Bcc feature inside no crm.io. It enables you to Bcc your account every time you send out an e-mail to a lead, thus automatically attaching the e-mail to the comments field for the relevant contact.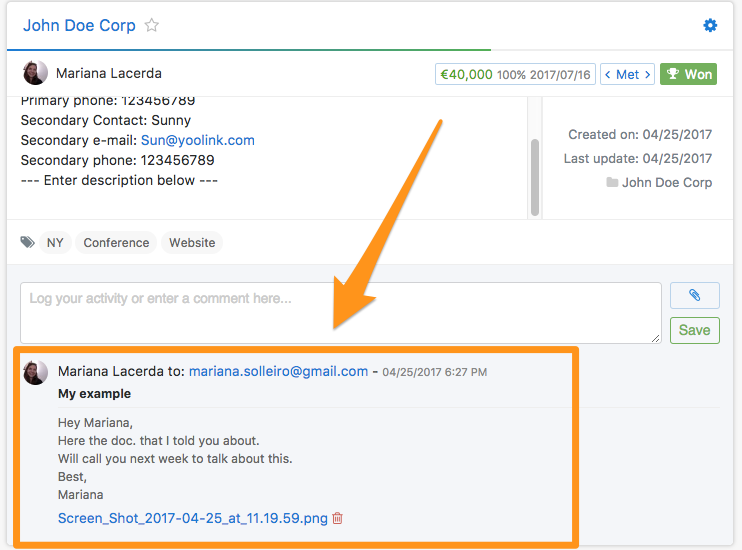 If you go to the Pending Bcc emails in the menu with a gear on the top navbar, you will find the e-mail address you need to use as well as BCC emails not yet attached to leads.
How does it work? It's very simple. When you click on the e-mail address of a lead, it automatically opens your email provider (Gmail or Outlook for example) with your personalized address in the Bcc field. Send the e-mail and refresh your page to see the e-mail attached to the lead.
Warning : when sending your email you must use the same email address that the one of your no crm.io account. If you want to use multiple email addresses (or aliases) you must declare them by selecting "Settings and preferences" in the dropdown menu next to your name at the top of the interface.
If it's not attached to the lead, check the Pending Bcc emails menu as the system might not have been able to determine to which lead you meant to attach the email
---
Sending an e-mail marketing campaign to your leads and attach the info in their lead cards inside noCRM.io
If you're going to send an e-mail marketing campaign to your leads and wish to track the information inside noCRM.io, you should NOT use the @bcc.nocrm.io email. Instead, you can Bcc the campaign to the e-mail nameofyouraccount@action.nocrm.io. When doing so, you'll have the title of your e-mail campaign attached to the lead, in the comment box.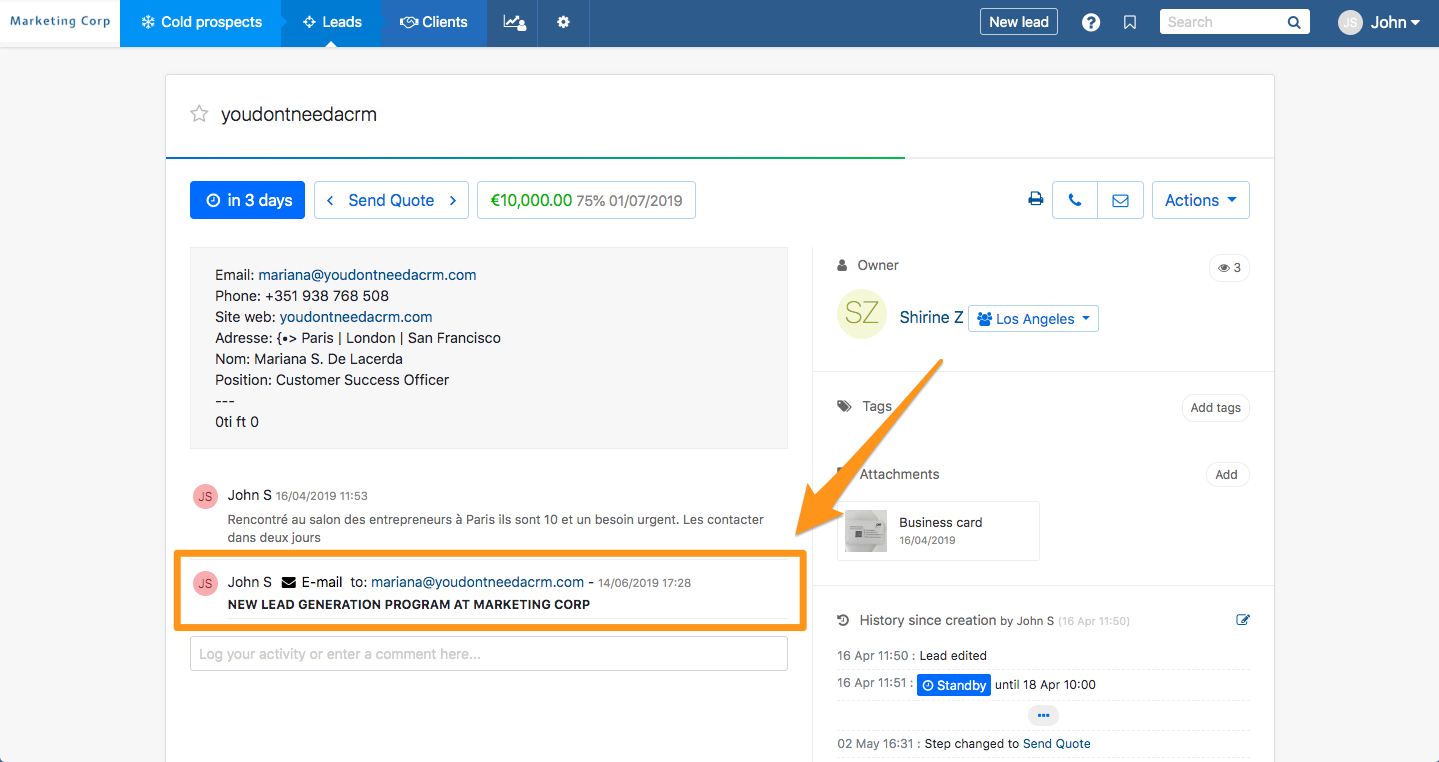 ---
Here a video explaining how the Bcc email feature works