Via your website contact form
If you have a contact form on your website that you manage yourself, you can forward the submitted info by email to no CRM.io at the personal address you can find in the left menu: click on Admin, then Contact Form.
It will automatically create an unassigned lead that you can access via the left menu. The title of the lead will be the title of the email. Once again, try to keep the contact info at the top of the text you forward.
Warning: make sure that the sender e-mail is different than the e-mail of a user inside no crm.io otherwise leads will automatically be created for that user.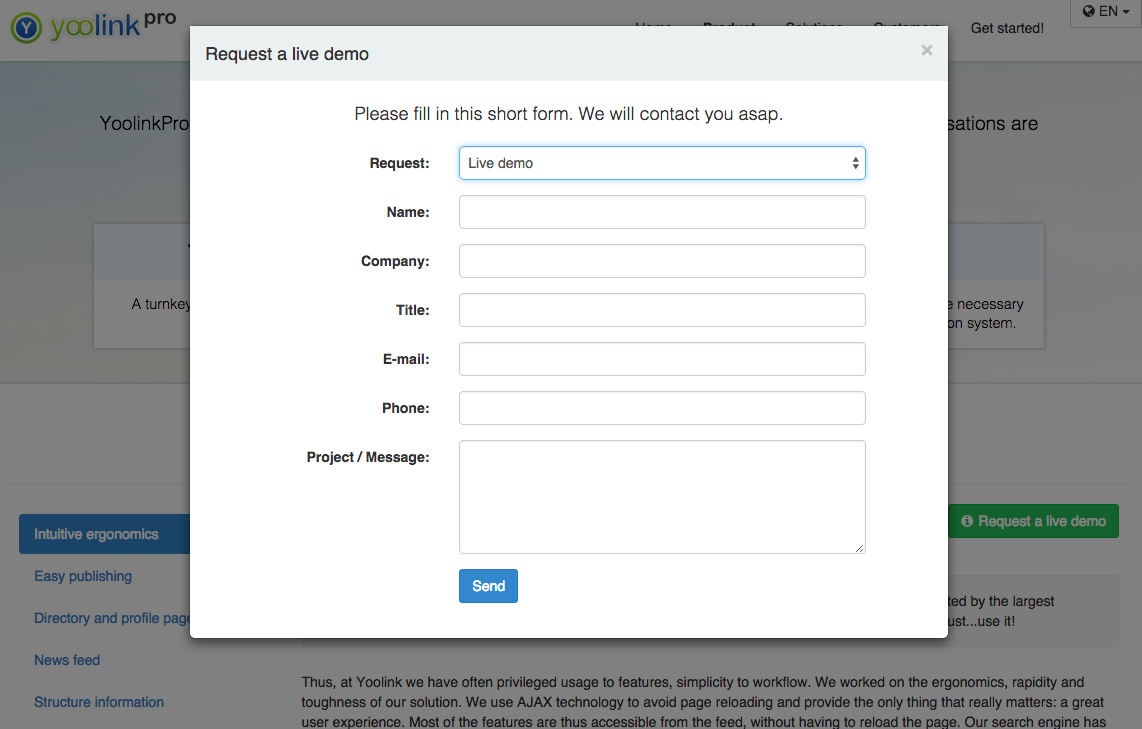 If you use a third party service like WuFoo or 123Contact to manage your contact form you can use Zapier.com to connect your form with no CRM.io.
You can find an example of Zapier integration in this post on our blog