Amount and probability
You can set the amount and probability of each lead by clicking on the Set amount button. Amount and probability are very important for forecasting and ordering, so this feature is often useful. Once an amount is set you can change it by re-clicking on it.
When a lead is 'won', its probability is automatically set at 100 and at 0 when the lead is 'lost'.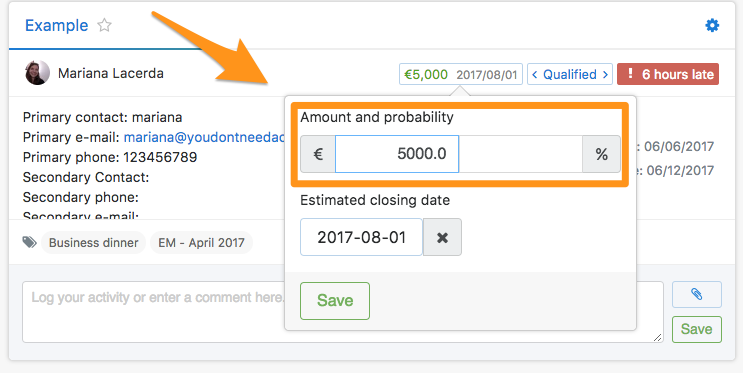 But that's not all. Expert Edition accounts can also define default probabilities for the different steps of their pipeline!
Default probability by step
Having a clear sales forecast is key to a good sales strategy. Every Sales Director needs to have a clear idea of how many leads they have in the pipeline. They need to know when leads are expected to close, the total amount they potentially represent, as well as their weighted value. With good sales forecasting tools, companies can have the right data to make informed decisions and predict their sales performance.
With no CRM's Expert Edition, you don't need to worry about this anymore. You can easily define a default probability for each step of your sales pipeline! How? Easy.
When creating your pipeline steps, an option to define the probability of every step shows up.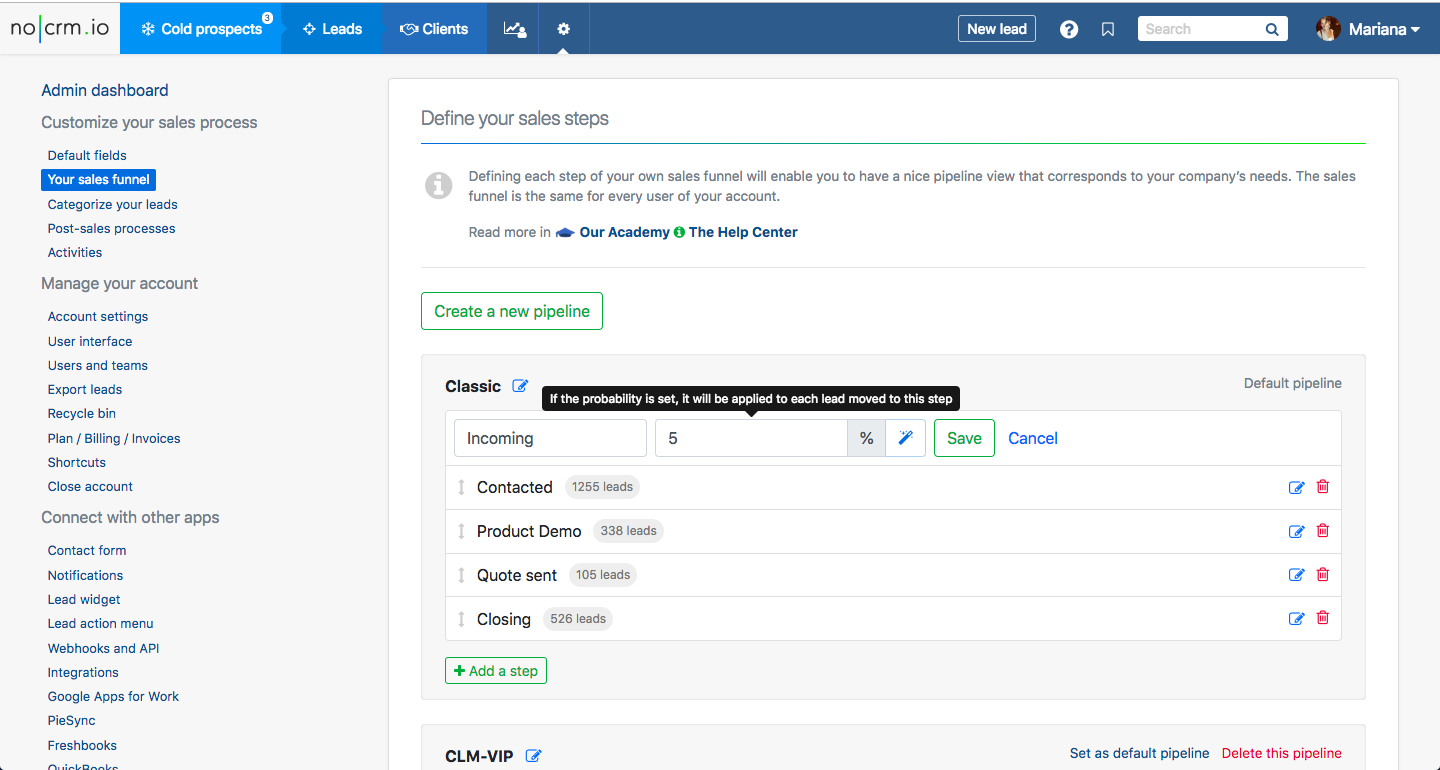 Example: "Called" = 20% / "Negotiation" = 80%
If you were already using no CRM.io, you simply need to edit the step to define its default probability. And, based on the history of your leads we'll be able to suggest a percentage for each step!