Activity Feed
The Activity Feed on the right side of the Home Page is very useful to see the last updates in your account.
As a sales manager for instance, you login to your account and you can quickly see what leads were updated, by what sales person.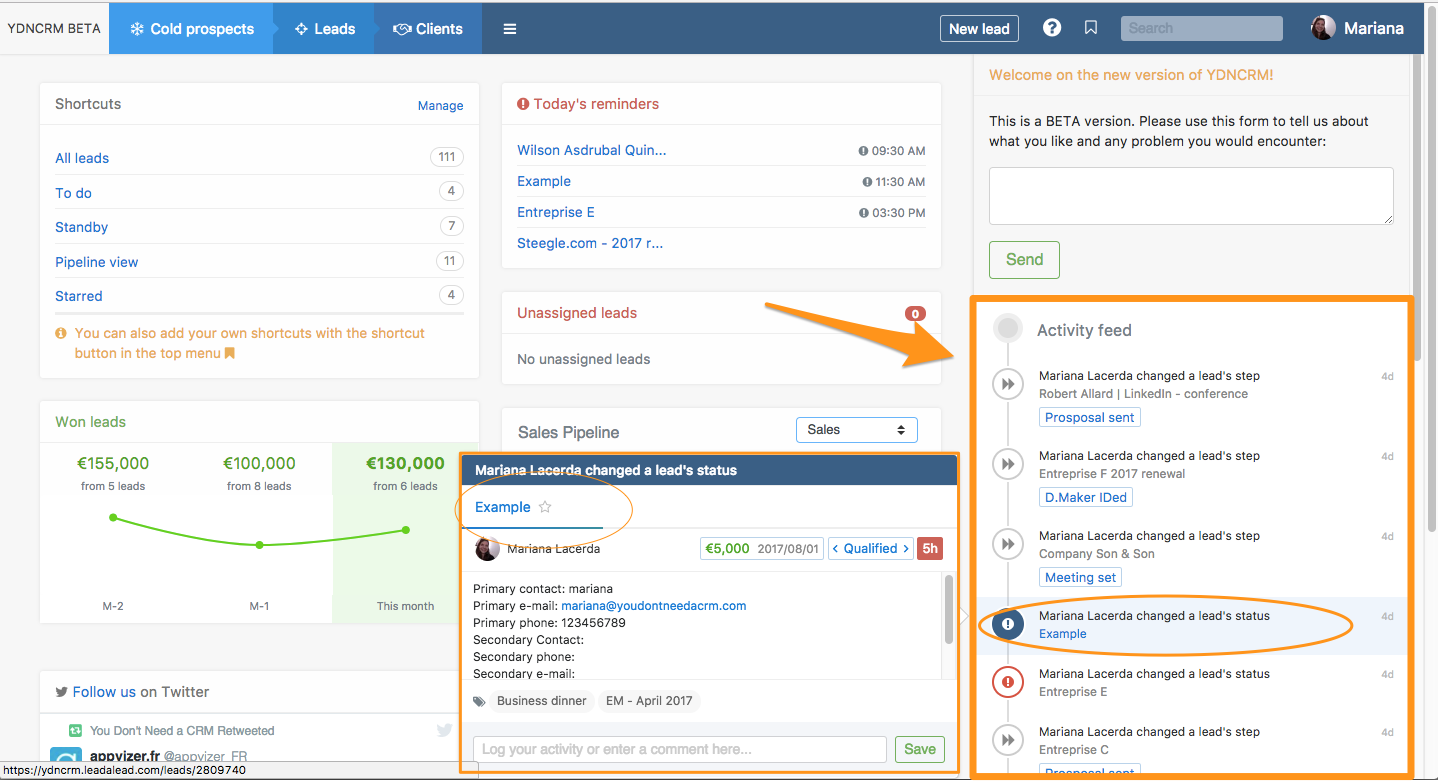 And, if you wish to access one of the leads that was updated, simply click on the lead and you will be taken to the lead.