Log your activity & foster collaboration
It's very important that you log every interaction with your lead in order to keep a clear history of the lead that will help you next time.
For that, there's a "comment" field at the bottom of every lead. You can also use the comment field to help your colleagues by giving them advice or asking them questions. Also, it's possible to attach files the comment field.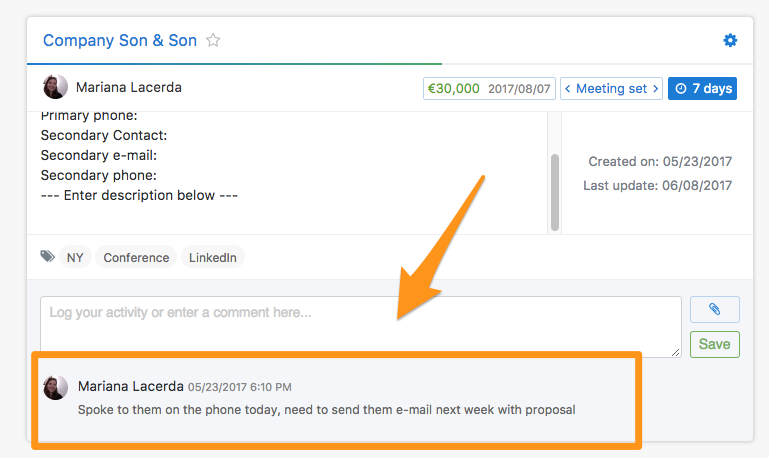 If you wish to create predefined activities, click here for more information
---
Mentions feature for Expert Edition customers
If you use the Expert Edition, you can use the comment boxes to mention your colleagues and grab their attention on a specific lead, prospecting list, or prospect form. You can mention one colleague, several or an entire team!

Whenever you are mentioned somewhere, it will appear in the Notification Center of your no CRM account. If you're not logged in, an e-mail will be sent to your inbox after 5 minutes.